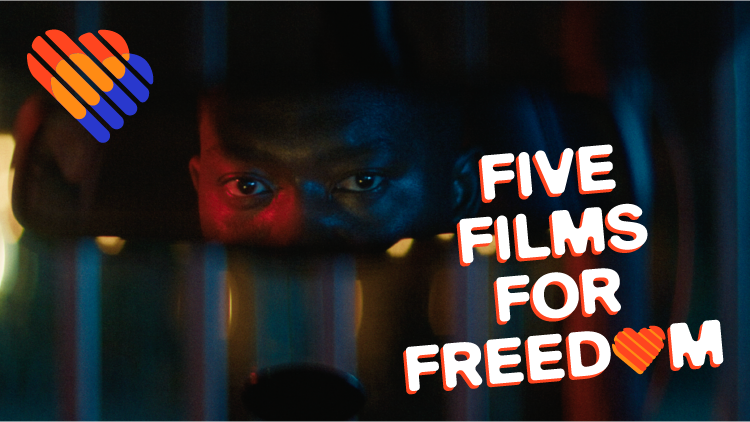 Five Films For Freedom is an online celebration of global LGBTQIA+ stories, in support of lesbian, gay, bisexual, transgender, queer, intersex and asexual rights, in partnership with BFI Flare: London LGBTQIA+ Film Festival.
Over the last nine years, the programme has showcased five LGBTQIA+ themed short films from around the globe annually making them available for the world to watch online for free over a 12-day period.
A phenomenal global reach
Since we started in 2015, our annual Five Films selections have been viewed by over 23 million people, watching in more than 200 countries and principalities, including many parts of the world where homosexuality is criminalised, and in some cases, punishable by the death penalty.
Through the support of our incredible global team of colleagues and partners in over 100 countries, we encourage people to watch the films in solidarity with LGBTQIA+ communities, particularly in places where freedom and equal rights are limited, in recognition of the fact that Love is a Human Right.
We're excited to hear from you
We love that people have watched the films and shared the love using #FiveFilmsForFreedom.
Our programme is over for 2023 - but these were the films we celebrated:
Eating Papaw on the Seashore
Directed by Rae Wiltshire and Nickose Layne (Guyana - 18 mins)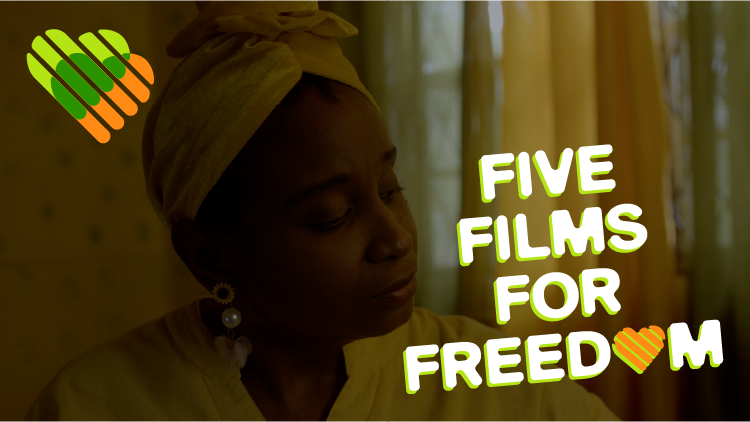 A coming-of-age film about Asim and Hasani, two queer Guyanese boys, navigating their feelings in a homophobic society.
Just Johnny
Directed by by Terry Loane (UK – Northern Ireland - 19 mins)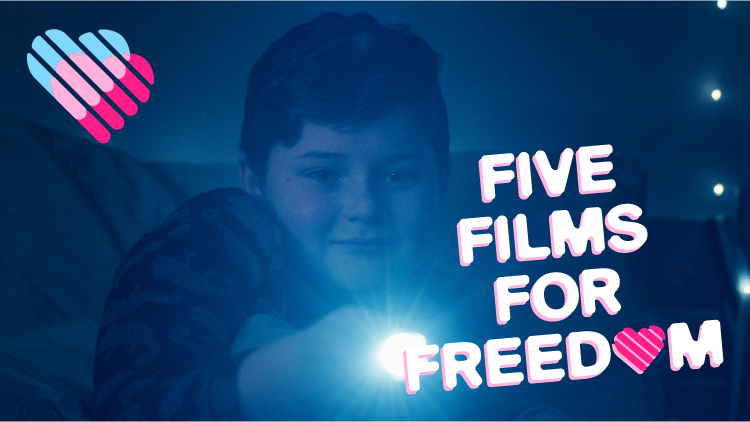 Maria and Dermot's straightforward family life takes a sudden turn when their son Johnny announces that he wants to wear a dress for his Holy Communion. Both parents are keen to do what is best for Johnny, but their different opinions almost pull the happy family apart
Buffer Zone
Directed by Savvas Stavrou (UK/Cyprus - 16 mins)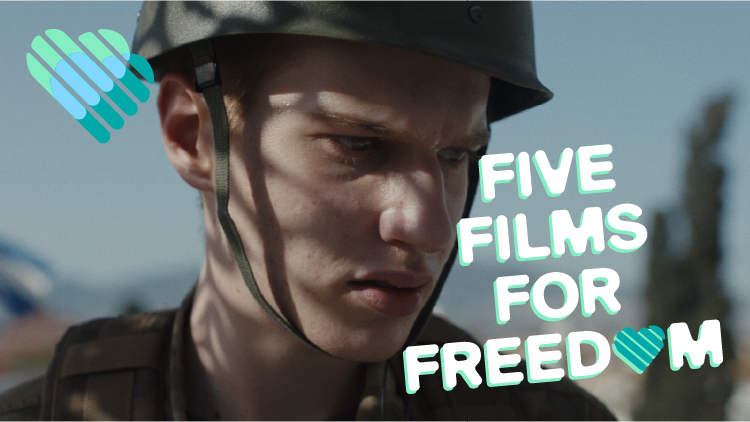 Two young soldiers across enemy lines fall in love and find escape from their oppressive environments through music.
All I Know
Directed by Obinna Robert Onyeri (Nigeria/USA - 16 mins)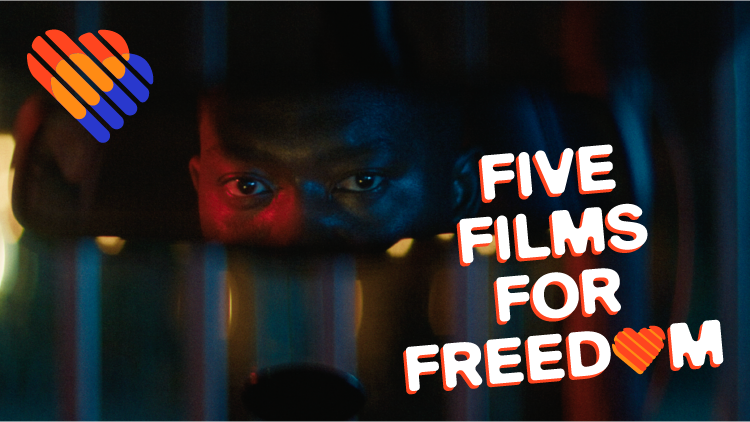 Two friends meet for dinner, one goes to meet a stranger for a hook-up date while the other goes home. We follow a man's search for his friend that puts him at risk of revealing life-altering secrets they both share.
Butch Up!
Directed by by Yu-jin Lee (South Korea - 12 mins)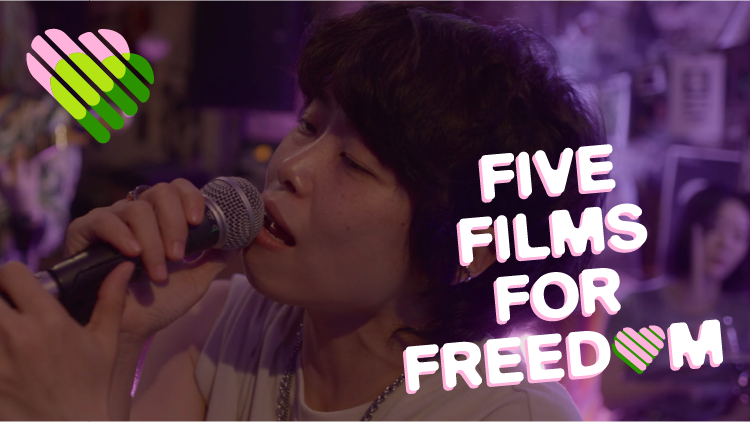 "Stop being miserable."
After hearing her ex's last words to her, Mi-hae, a lead singer of an independent band, cannot get herself to sing the band's most popular song, Oppa's Girl.
Meet our filmmakers!
Our five films in 2023 were made by filmmakers from Nigeria, Guyana, N. Ireland, Cyprus and S Korea. The films themselves are no longer live - but you can still catch up with the filmmakers as we got together online to find out a little bit more about how and why they made their films.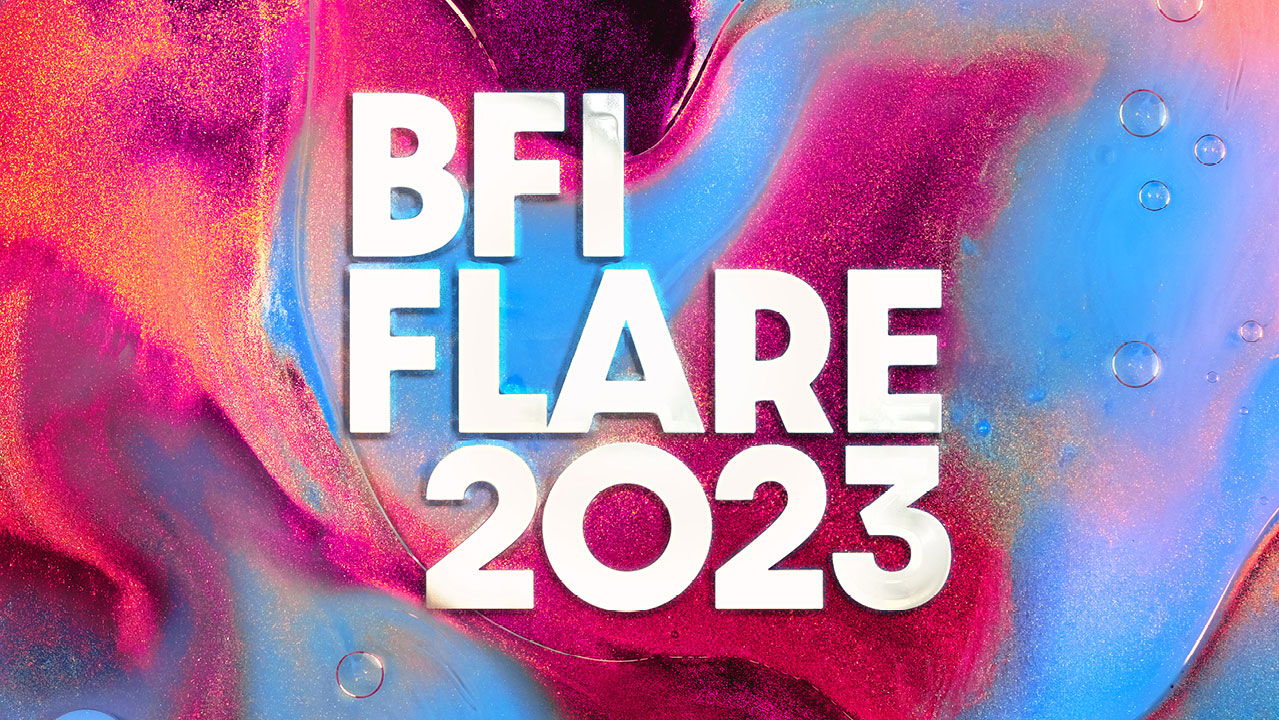 Our partnerBFI Flare
We work in partnership with BFI Flare: London LGBTQIA+ Film Festival.
Find out more about BFI Flare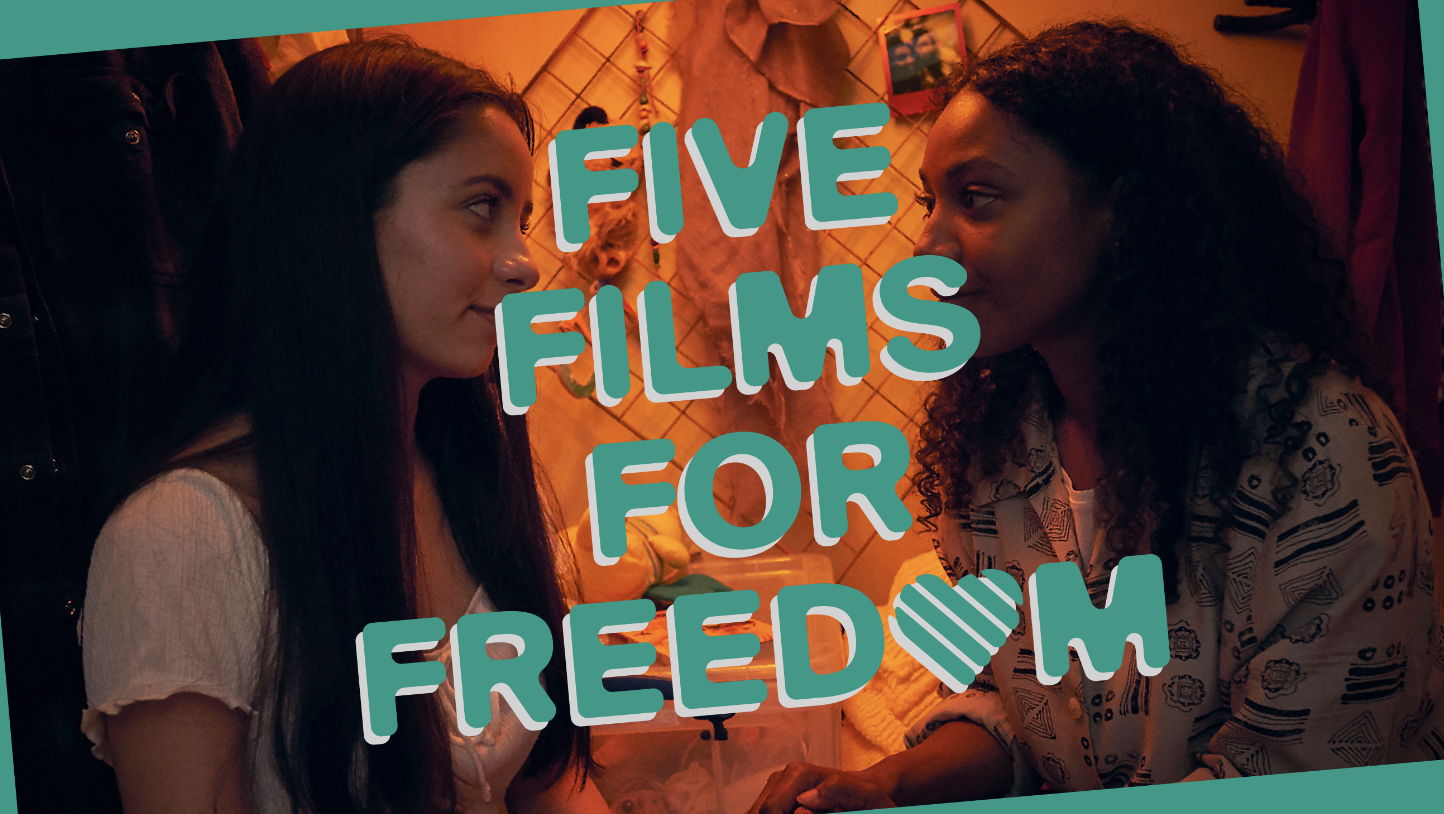 Our 2023 films are no longer live - but we'll be back with a new selection in 2024.
Meanwhile why not take a look back at some of the films in our previous Five Films For Freedom selections.
Watch selected films online for free
You might also be interested in: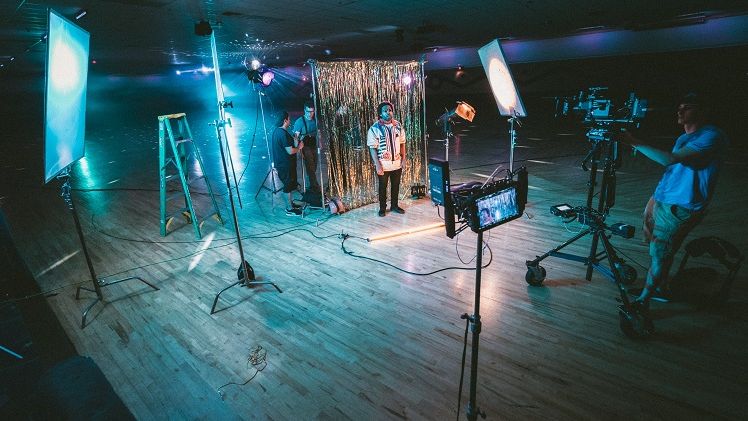 Opportunities
View our range of international opportunities for filmmakers, creatives, professionals and organisations.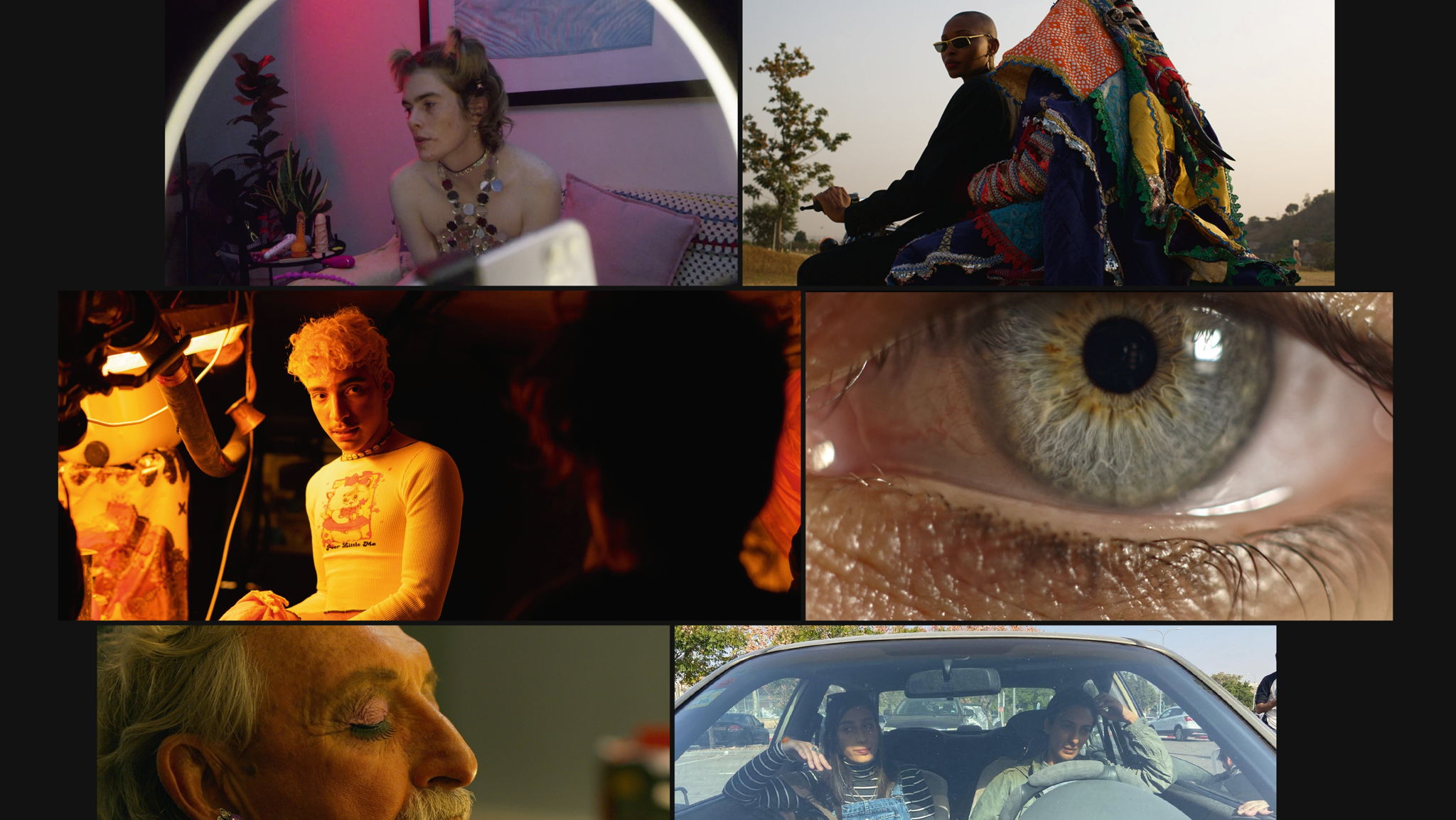 Sign up to our newsletter
Get the latest updates and advice on applications, scholarships, visas and events.