On the ground: Dora Nedeczky at Helsinki International Film Festival – Love & Anarchy
Next to travel was Producer Dora Nedeczky with GUO4 (2019directed by Peter Strickland.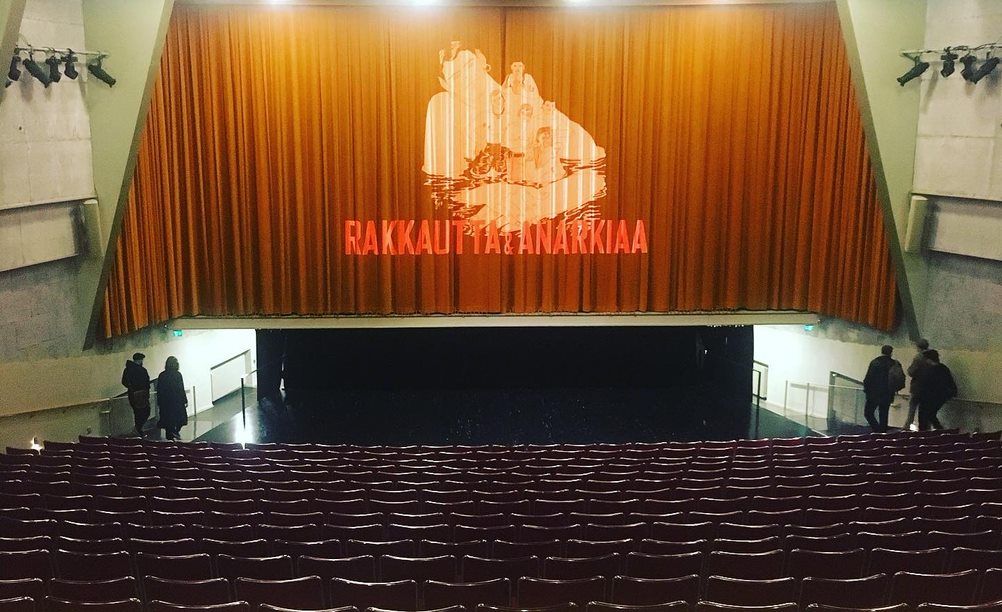 I'm a Hungarian producer, owner of the production company Mindwax. We're focused on making artist films, mainly in the frames of international co-production. Mindwax has been collaborating with writer-director Peter Strickland for over 7 years now, initially making music videos for bands like the Flying Saucer Attack and The KVB and experimenting with analogue techniques.
In 2019 we made GUO4 in collaboration with the London-based band, GUO, and Mute Records. The film had its world premiere at the 76th Venice Film Festival, then continued its festival circuit through many prestigious film festivals like the BFI London Film Festival, where it was nominated for the short film award, and PÖFF Shorts. In the meantime, it also picked up an Audience Award for the most watched film on MUBI in 2019 and a special mention from the Jury at Leeds.
So, how was it ?
2020 has been an interesting year for us filmmakers. I experienced mixed feelings: having my most successful festival round in years but, ironically, most of the festivals in question were either cancelled or held online. The essential film festival feeling, sharing the excitement of the screening with my crew and experiencing the audience's reaction, along with the adrenaline-filled mingling was all gone. So, when I heard Helsinki International Film Festival – Love & Anarchy would be held 'in real life', I made an extra effort to participate after an eight month gap.
Although the international presence was limited and guest filmmakers were few and far between, I was not disappointed. We could focus on watching films, and interacting (finally!) with the audience during our Q&A. GUO4 was part of a short film programme "Cut to the Chase" curated beautifully around many forms of dancing, where we were honoured to screen next to very acclaimed shorts, and the context gave our film an entirely different light too, which surprised even this slightly-jaded producer.
The travel itself was very utopian, everyone was highly disciplined, carefully isolating, and wearing masks when queuing. The festival also had serious measures concerning the virus, all staff members wore not only masks but visors and gloves as well. They also repeatedly reminded the audience and guests to isolate and definitely not mingle if they felt ill in the slightest.
In the cinema, two thirds of the seats were left deliberately empty, and during the screening you could not hear any coughs or noises at all! Audience members were wearing masks on and off as in Finland at the time masks were only a recommendation from the government.
Because of the seat reservations, screenings that were meant to be for a smaller audience, such as short film blocks, were moved to bigger, better screening rooms. No one had a classic full house experience, rather 'covid-full-house', which was hard to get used to.
What's next ?
Peter and I have recently finished our next short film, Cold Meridian, in partnership with the London Short Film Festival. The film had its world premiere at LSFF's live ASMR event, and then made it to the 68th San Sebastian International Film Festival. I'm currently focusing on its sales and festival distribution. The good news is that from the 11th of December, the film will be available on MUBI!
Alongside Peter, I frequently work with established Hungarian experimental film directors, Péter Lichter and Bori Máté. Our recent feature length essay film Empty Horses was in Rotterdam and we're having a shared international premiere of our latest found footage horror anthology feature The Philosophy of Horror - A Symphony of Film Theory between the 38th Torino Film Festiva and the 30th FilmFestival Cottbus, with hopefully more festivals to come. The first episode of the film will also be presented to British audiences at the 2021 edition of the London Short Film Festival.
You may also be interested in:
Blog
Read interviews, behind the scenes reports on festivals and other film events in the UK and internationally.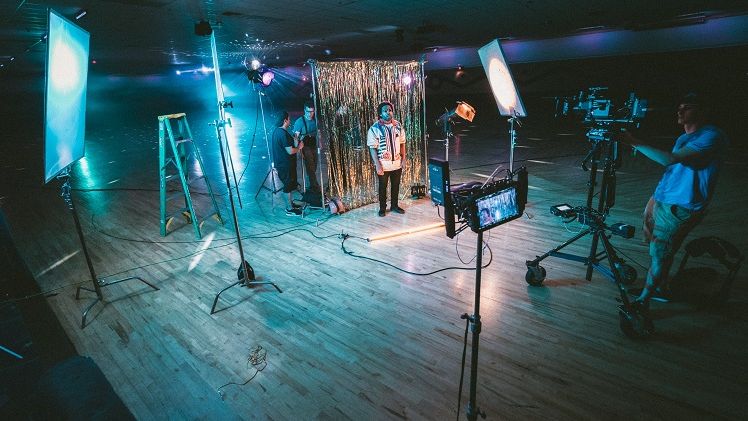 Opportunities
View our range of international opportunities for filmmakers, creatives, professionals and organisations.
Sign up to our newsletter
Get the latest updates and advice on applications, scholarships, visas and events.