On the ground: Erik Nuding heads for Visions Du Reel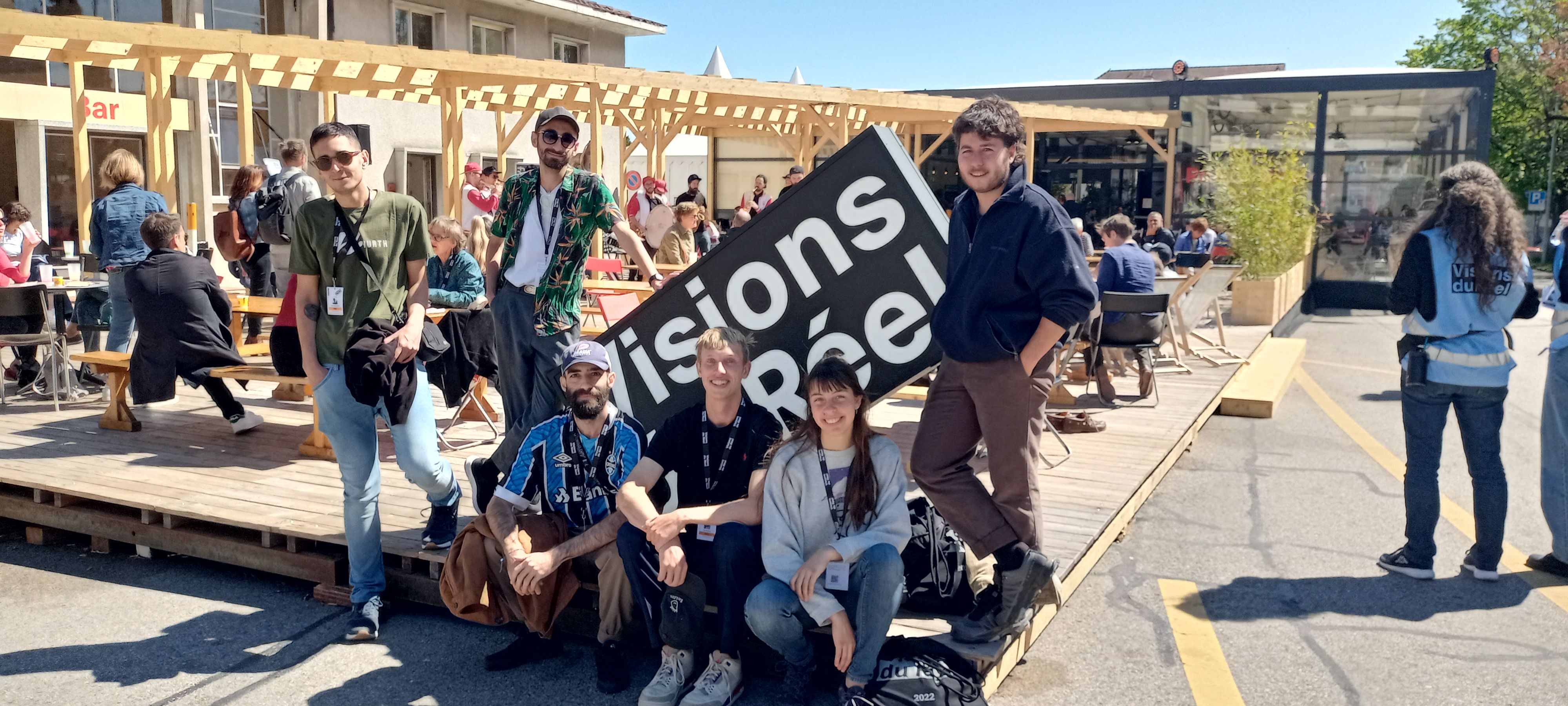 As a debut filmmaker, Erik Nuding saw his short film Ornithologist's Daughter selected for the Opening Scenes section of Swiss festival Visions Du Reel. With the section dedicated to first short films or student films, and world, international or European premieres, invited filmmakers present their films as part of the Festival's official selection and participate in the Opening Scenes Lab, a customized programme of industry-related professional activities. This is Erik's take on his first international experience as a filmmaker.
It was the early hours of the morning in early December 2021 when I found myself hovering nervously over my laptop as it tried to render and export a far too large Premiere Pro Project for the third time that night. My little Dell breathed heavily under the weight of my dwindling hope that I would be ready to submit my first film to my 'reach' festival: Visions Du Reel (VDR) in Nyon, Switzerland.
VDR, with its documentary focus, is nestled in the sleepy, french speaking lakeside town of Nyon, half an hour north of Geneva. Its recent guests of honour include Werner Herzog, Claire Denis, Peter Greenaway and Claire Simon. It is part of Doc Alliance, a consortium of seven key European Documentary film festivals.
Coming across VDR gave me relief after months of scrolling through generic, narrative- focused film festivals. Those didn't quite fit the bill for my film: a deliberately paced, 30 minute meditation on the cycles of life and death on a remote farm in the Ox Mountains of Co, Sligo Ireland.
Less than six weeks after my submission, and to my genuine shock, I was preselected. Before officially selecting you, a festival wants to know if you have accepted any other offers. Everyone ideally wants your 'World Premiere'. Little did VDR know I hadn't sent the film to any other film festivals and had no idea what I was doing. (I still laugh when talking of 'World Premieres' because really, my film was just me and my mum hanging out alone on her farm, standing in rivers and reading stories to each other). I accepted the offer and tried to play it cool.
I was selected into the 'Opening Scenes' section, a selection of 14 films which honour early career filmmakers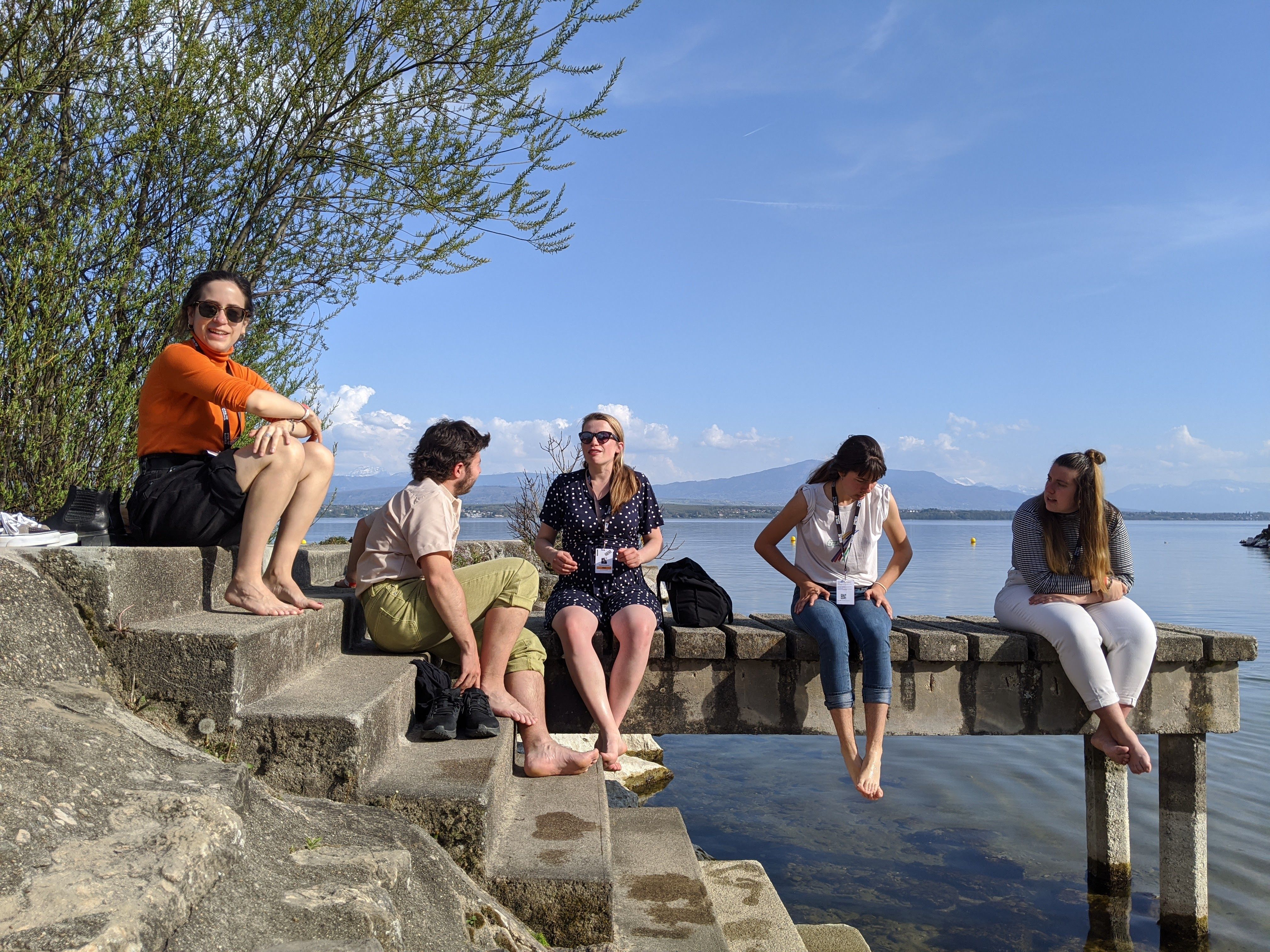 Practically speaking
Practically speaking, VDR's generosity made it possible for me to attend the festival. They covered all of my accommodation and food as well as contributing to travel expenses – and a Travel Grant from the British Council helped to get me there. This was especially clutch in Switzerland, where a bottle of water costs 5 Euros!! On arrival, it became clear my treatment was not the exception, but the rule. Others from my section from Brazil, Indonesia, Taiwan, Spain, Italy and Ukraine all received similar support. The more people I talked to, the clearer it became that this treatment is unprecedented among other key European festivals.
The lab included four busily scheduled days of group screenings, filmmaker masterclasses, producer- director pitching sessions, lunches with festival programmers and no shortage of free drinks at the nightly 'magic hour', which bridged the gap between work (networking) and, well, not working.
Perks
Another perk at VDR is that all selected films are uploaded to the Film Market, a platform made available to more than 1600 film professionals. Many VDR films also stream on DAFilms, a superb Doc Alliance run platform for film festival gems. So, a film's outreach extends further than just a week in Nyon.
The festival felt like the perfect size. It was big enough to attract some of the same programmers and producers that frequent larger festivals such as Venice, Berlin and Rotterdam. But perhaps more importantly, it was small enough that it felt human scaled and approachable. For example, on my first morning in town, I found myself perched at a cafe catching some sun. An Argentinian woman sat next to me in the spare chair. When she inquired into my purpose at the festival, I learned she was the programmer that first saw my film and preselected it! Trying not to blush too hard, I knew this casual encounter would not have happened at a larger, more impersonal festival. A few minutes later I learnt she was best friends with the creative director of the entire festival, who I had yet another very human, down to earth chat with the next day.
Then there are the relationships formed with filmmaking peers. I met Neus, a Catalunian, whose work was screened directly before mine at a quaint cinema directly on the shore of Lake Geneva. As I watched his film, I was in disbelief at the parallels it had with my own work; the kinship I felt to his focus on landscape, its brooding pace and his depiction of human isolation in nature was uncanny. To find such close relatability with a filmmaker from an entirely different country, culture and language reaffirmed my faith in cinema as a universal language that transcends borders. Thanks to VDR's intentional groupings and curation, I made a friend and a new collaborator.
What I wish I had known before going
Put yourself in positions that allow these spontaneous encounters to happen. Find a balance between scheduling interesting things for yourself and leaving chunks of the day for not doing much at all, but allowing moments to come to you.
And on a practical note, if attending the festival, stay at the Nyon hostel, not a hotel. It is here where you will bump into unassuming characters that turn out to be multi award winning filmmakers as they stoically recover from the long days past over a mediocre continental breakfast.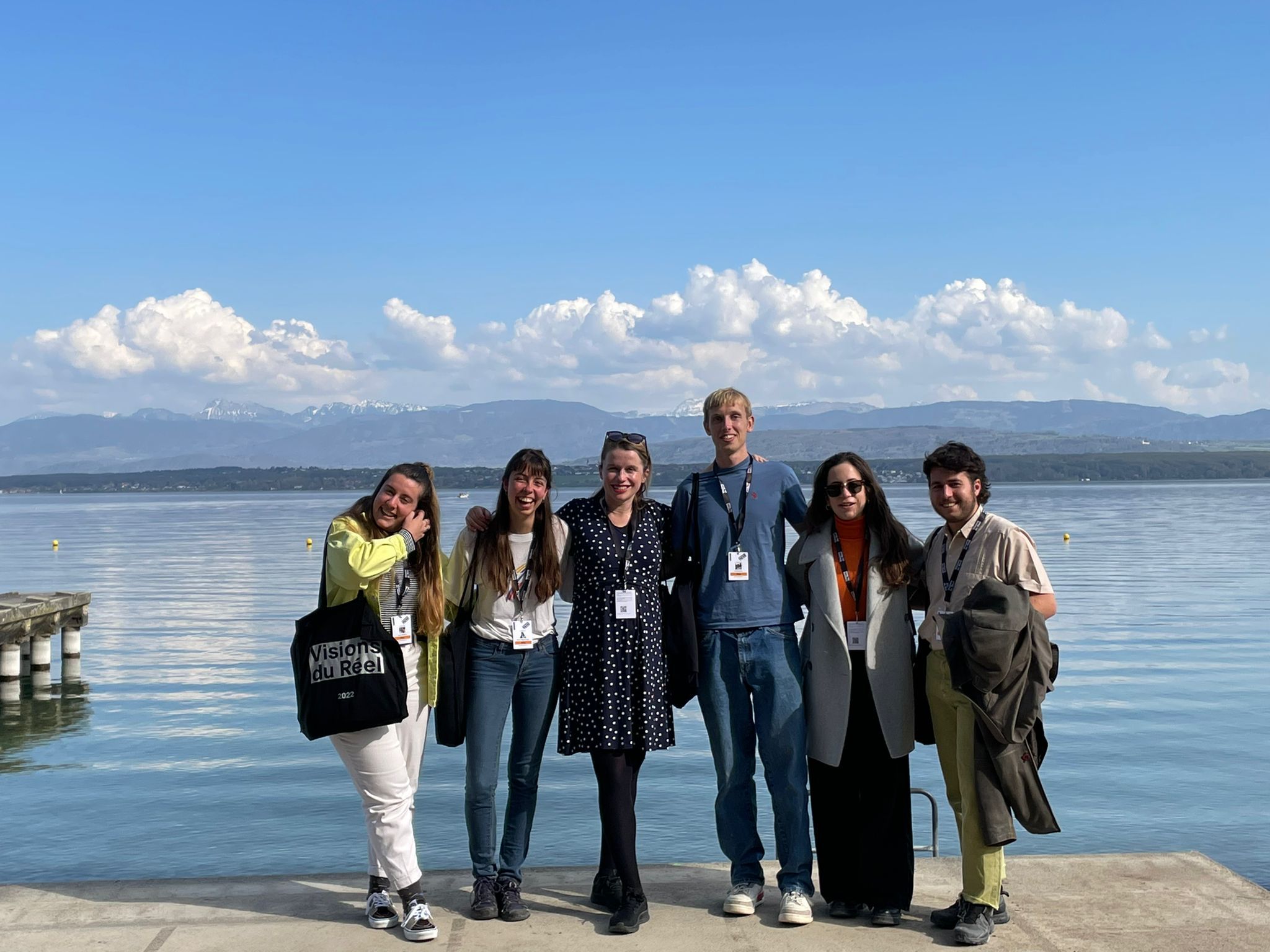 There were tears
I'm a bit of a crier when it comes to films (and life); only happy tears, or perhaps tears of relief. I cried for the entire second half of A Holy Family, my favourite film at the festival. And admittedly I got a tad emotional as I left Nyon on the train, catching a last glimpse of the lake below. Among that wonderful mess of people from places I have never been to who speak languages I don't understand, I found a place where I belong.
You may also be interested in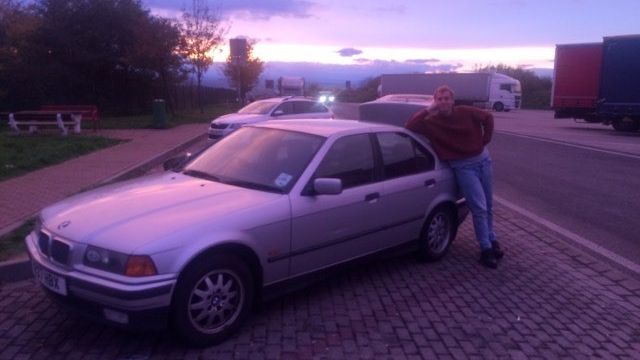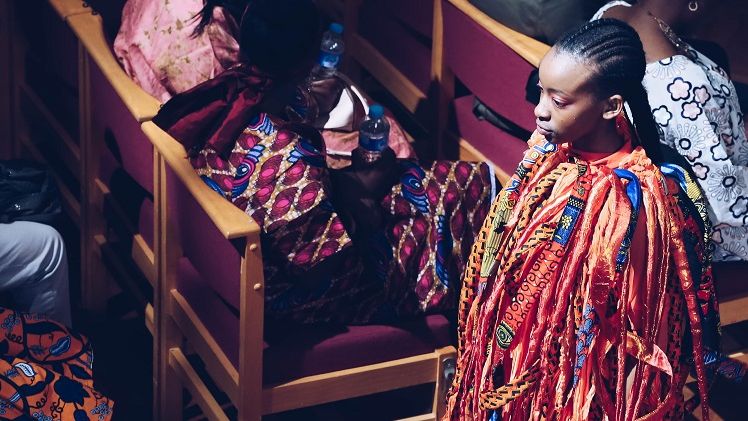 Travel grants
We offer grants to help short-filmmakers travel to international festivals where their work is being screened.
Apply for a travel grant
Erik is a UK filmmaker based in Ireland, London and Chicago. He is an MFA student at Northwestern University and holds a BA from UC Berkeley. An Ornithologist's Daughter was his first film. His current work in progress, Ekipa Fanihy, explores the risk of disease spreading from bats to humans in the shrinking forests of Madagascar, Africa. He is happy for readers to reach out to him and ask more about the festival, to connect on all things film or scheme up a collaboration.
Instagram: erik_nuding (erik_nuding)
Facebook: Erik Nuding
Sign up to our newsletter
Get the latest updates and advice on applications, scholarships, visas and events.