An Irish Goodbye turns heads at the Oscars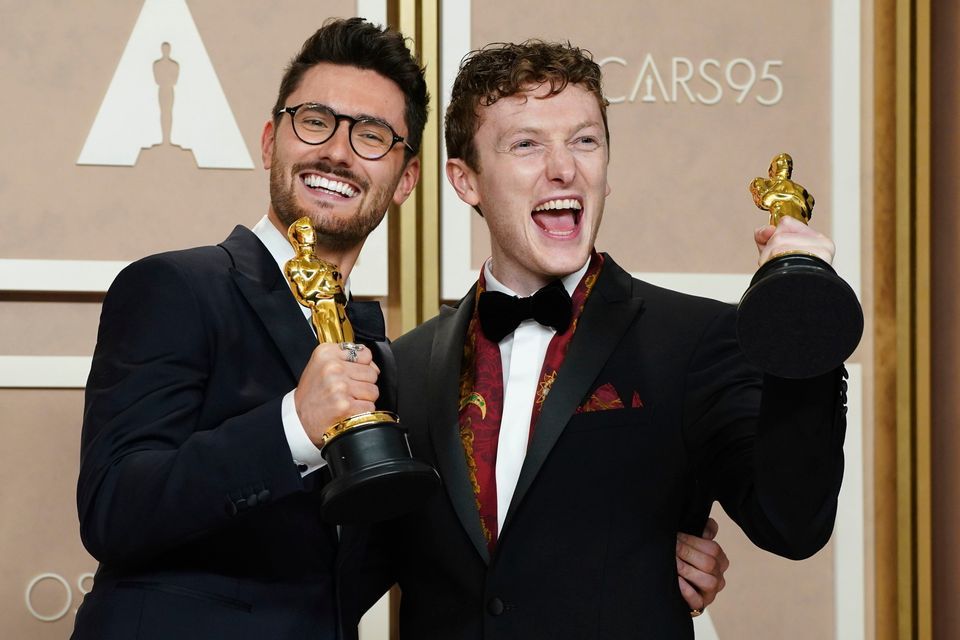 Tom Berkeley and Ross White, plus their leading men James Martin and Seamus O'Hara, got the ultimate accolade last month when they scooped the Academy Award for Best Live Action Short. Here the pair tell us how it felt to bag the Oscar.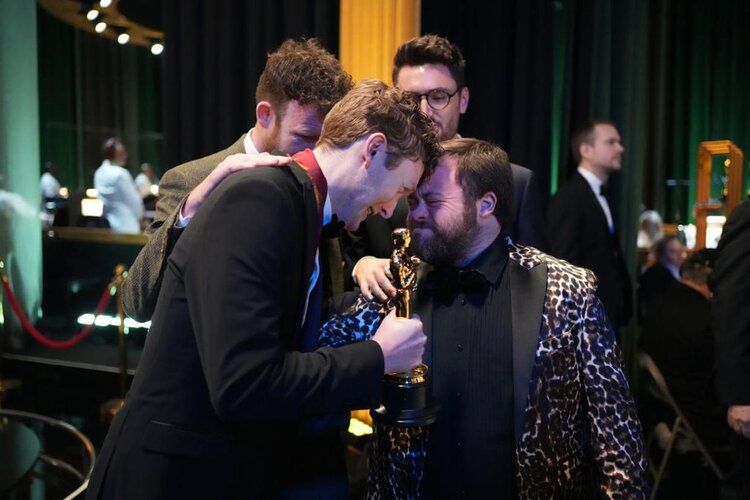 " When the Academy Award nominations were announced in late January, we were absolutely blown away to see our short film An Irish Goodbye listed among the names of so many of our cinematic heroes. A whirlwind 48 hours of press interviews and parties followed before the dawning realisation that we were going to have to coordinate this mammoth trip to LA. Having been fortunate enough to receive a British Council/BFI travel grant during our festival circuit, we quickly reached out to the team and were delighted to receive support in order to make the most of the wild and wonderful opportunities coming our way.
The first (and possibly most surreal) of the award season events was the Nominee's Luncheon in mid-February. Held at the Beverly Hilton, it is often described as the best opportunity to get serious face time with the other nominees. Initially, we were frozen at the sight of so many of our heroes, but our brilliant publicist Catherine quickly snapped us out of it when she took our hands and frogmarched us directly in front of Tom Cruise. While Top Gun himself generously congratulated us on our achievement, we tried our best to engage in a conversation - managing some monosyllabic semi-sentences before thanking him for his time and ducking away. Starstruck, though we were, the ice was now broken and we made the most of the rest of the afternoon, sharing some actual words with film icons Steven Spielberg, Guillermo Del Toro, Alfonso Cuaron, James & Roger Deakins, Martin McDonagh and Jamie Lee Curtis. Most surprising of all was quite how many people had taken the time to watch 'An Irish Goodbye' and the generous and inspiring words they had to offer us as young filmmakers.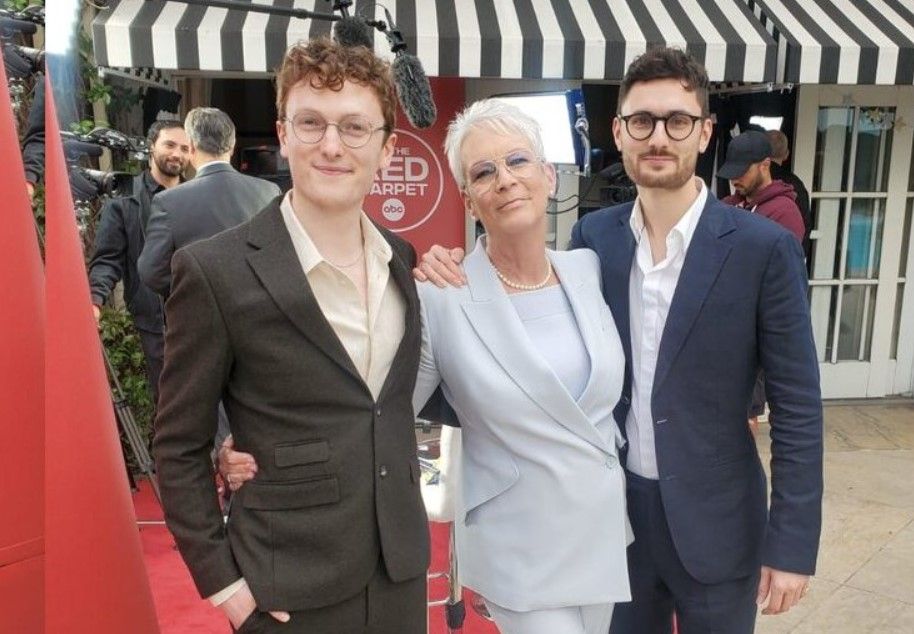 When the big day itself came about, we donned our tuxes, along with our two leading men James Martin and Seamus O'Hara, and headed to the Dolby Theater. Walking up the 'champagne' carpet (as it was this year), our star James Martin quickly became the talk of the town in his leopard print jacket.
The ceremony itself began, and before we knew it, it was time for our category. 2022 winner Riz Ahmed and Questlove took to the podium to read out the nominees. The clips played, and then…
Our memories from this point on go a little hazy and are now mostly informed by video re-runs we've since been shown, but it's safe to say that what followed was one of the best nights of our lives."
Enjoy the moment Ross and Tom were pronounced winners - and watch the entire Academy Award audience singing 'happy birthday' to James Martin!
"To experience this crazy journey as a tight-knit team was such a blessing for us all. Making short films is a true labour of love and requires many people to give their time and talent to a project often with little to no financial benefit. We are so proud of what our team has achieved with this film and the opportunities that it has now created for us all. Our thanks, as always, to the British Council for their generous support during the last few months!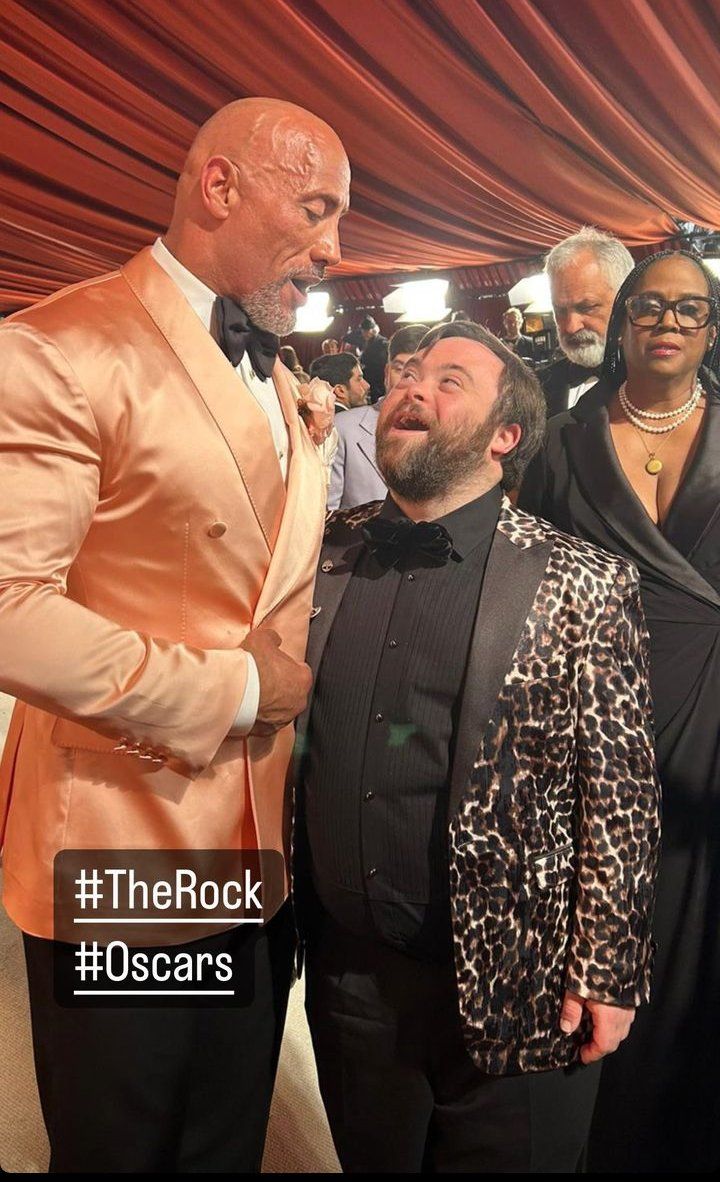 What's Next?
We've recently completed our third and final short film The Golden West which we cannot wait to bring to festivals later this year. After that, we'll be working toward our debut feature film which we are currently developing."
You may also be interested in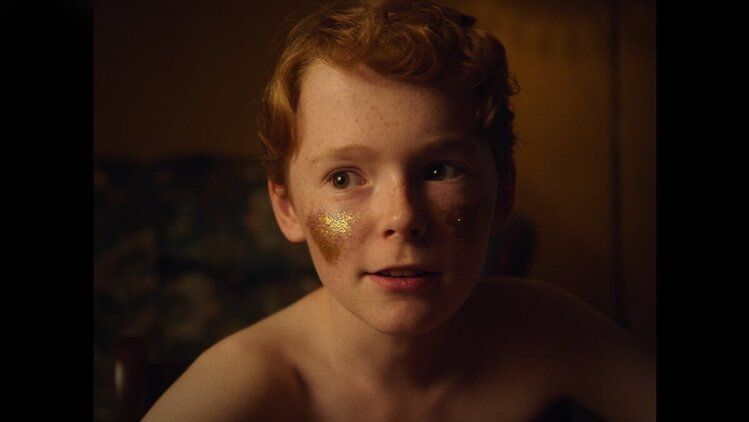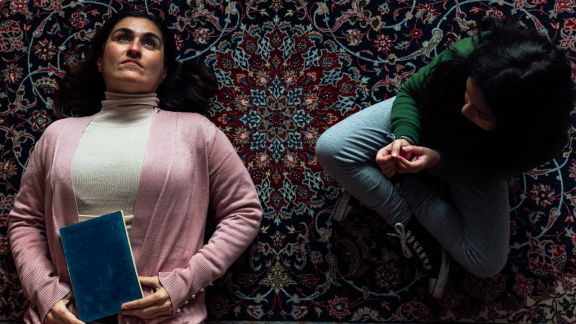 Sign up to our newsletter
Get the latest updates and advice on applications, scholarships, visas and events.