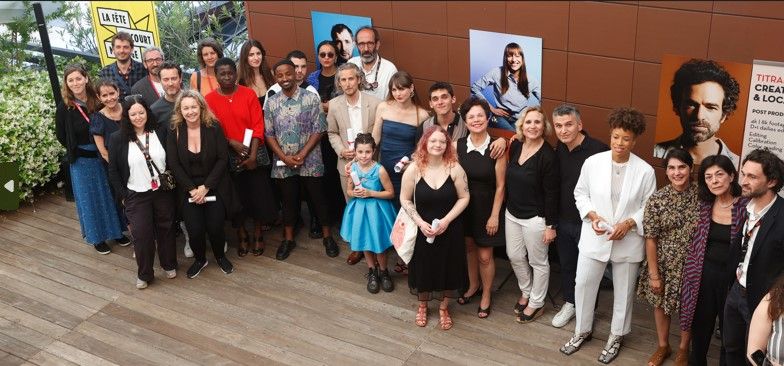 "As a filmmaker and a general lover of film, Cannes is a distant and glamorous star glimpsed through one's cinematic telescope. To get to attend the festival and then to receive a prize is surreal to say the least".
Joseph Wallace describes his 24 hours in Cannes.
My latest short Salvation Has No Name is an adult animated drama about the refugee crisis in the Mediterranean; a 17 minute cinematic folk tale that acts as a political allegory, exploring prevalent themes of xenophobia. The film was a true passion project and was developed and created over a number of years.
The film follows a troupe of clowns who perform a story about a Priest and a refugee but as their misguided tale unfolds, the boundaries between fiction and reality begin to fray.
We gathered a talented team of artists and animators to work on the film. Salvation was produced by Delaval Film and co-produced by Autour de Minuit in France and Animation People in Czech Republic. Exec Produced by Game of Thrones star Maisie Williams, the film features an all-female voice cast including Money Heist's Itziar Ituño and Quantico's Yasmine Al Massri.
Through its crew, voice artists and the co-producers, the film is truly an international effort. This has also been reflected in the 50+ festivals the film has screened at, many right here in Europe and particularly in France, including the up-coming Annecy Animation Festival, the biggest and most prestigious global animation festival. So when we heard that Salvation had been nominated for the UniFrance Prix du Court Métrage which is presented at Cannes each year, we were absolutely delighted! The film is one of just 26 titles for the entirety of 2023 across live action and animation. Now in its 21st edition, the prize celebrates short films in all their diverse and creative glory, aiming to promote French films to professionals, festivals, distributors and sales agents from all over the world. Cannes seems the ideal location for this exchange of films and ideas to take place.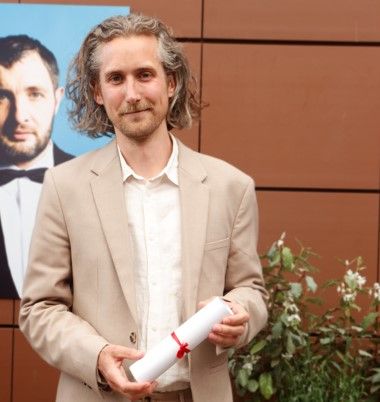 British Council helped me to get me out to Cannes, with a Travel Grant and I could not have made it without their support. The short duration of the visit was dictated by a shoot for a commission I'm in the middle of back in the UK, so there and back in 24 hours it was! After a fairly stressful flight out where EasyJet had overbooked the aircraft and were threatening to turn people away, and a one hour flight delay, I finally made it to Nice, then took a shuttle to Cannes and was left with a generous twenty minutes to shower and iron my suit! The Unifrance Ceremony was an informal affair, hosted on one of Cannes' many elegant roof terraces. Champagne on entry gave way to interesting conversations with producers, distributors and other filmmakers. I was actually surprised how many people I knew there. Even at such a large festival, the animation scene at least, has a certain comforting intimacy to it.
I am thrilled share that Salvation Has No Name received the Jury Special Mention at the awards. To have the film recognised by the distinguished Jury and for the film to play a small part in the rich culture of French cinema is a huge honour. I received a cash prize and a year's subscription to the Unifrance video on demand short film platform. Salvation was the only animation to be celebrated at the ceremony which made it even the more of a privilege and, in addition to our mention, Autour De Minuit won best distributor! Congratulations to all the winners for their brilliant films. The announcement of the awards was followed by a drinks reception and a dinner where I was able to catch up with some international colleagues and hear about their new projects.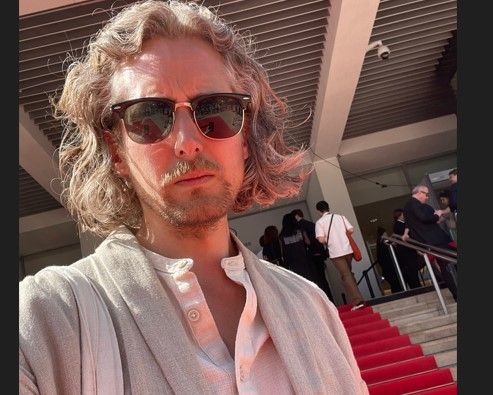 The next morning I had a full itinerary: early morning swim, breakfast, a meeting about a new project and then I managed to catch the Short Film Competition programme where a couple of friends had premieres of their new shorts. It was a fast and furious first experience of the festival but a thrilling one nonetheless. I'm so grateful to British Council for getting me out to Cannes (as well as Uppsala in Sweden and ITFS in Germany previously in the film's journey). In the face of Brexit, British Council are helping to facilitate important dialogue and cultural exchange across Europe and the rest of the world.
You may also be interested in: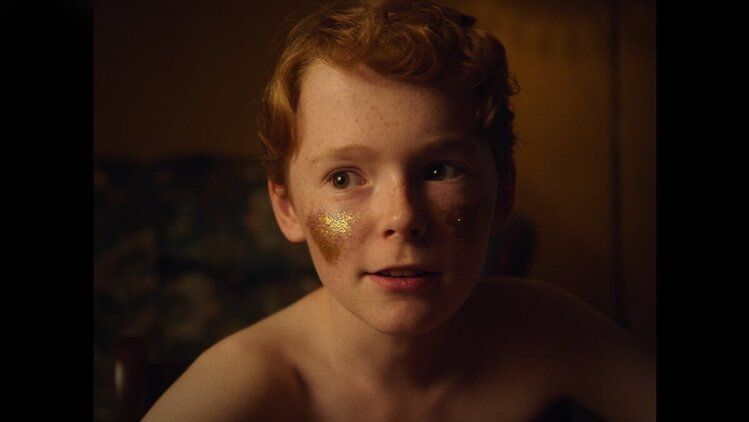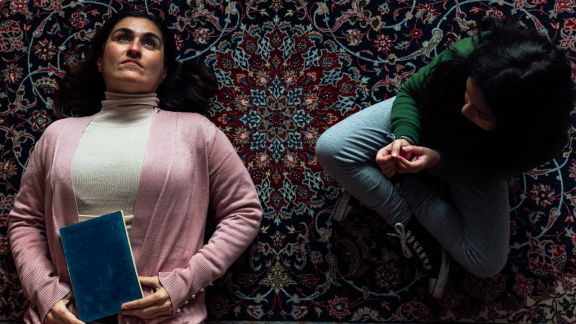 Sign up to our newsletter
Get the latest updates and advice on applications, scholarships, visas and events.