In focus: The lowdown on This Way Up
Three arts students from the BFI Film Academy share highlights from the film exhibition innovation conference, including their impressions of a vintage mobile cinema called Audrey.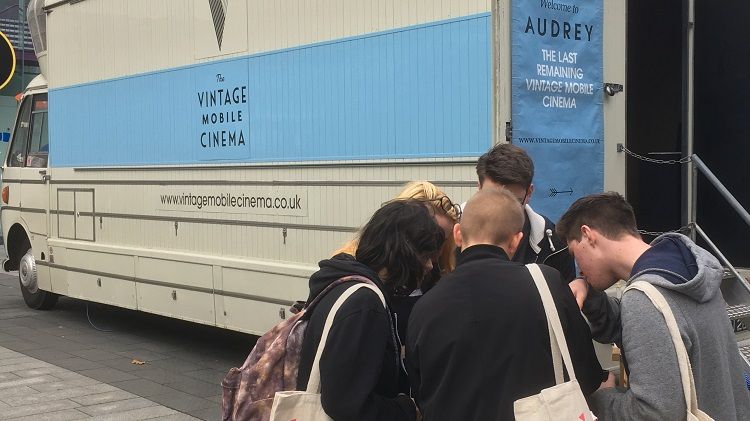 Back in November we took Audrey, the vintage mobile cinema, to Hull for This Way Up, the exhibition innovation conference.
Sara, Xeb and Katie, alumni of the BFI Film Academy, shared their favourite memories with us:
Sara is studying art, film studies and product design
The vintage mobile cinema, Audrey, is what we have all been waiting for! The cleverly designed space allows for a fully working cinema to showcase talent from around the world and it was like a home from home.
This Way Up brought together the new and the old to share experiences and learn from one another and discover how the film industry is still able to boom even when competing with live streaming websites.
It was an opportunity to get a real insight into where the film industry is heading and what could be done to increase the number of people getting involved, from watching a feature film at their local cinema to hosting an educational film club.
Two full days of packed lectures and films awaited us, every hour a new film programme was screened. As I was one of the youngest people at This Way Up, I was particularly interested in Random Acts – critically acclaimed short films made by young people.
One of the most interesting things I learned was during one of the panels – Vaults and Voices – where we discussed how old film reels are rarely archived. Most are sold as scrap and melted down to make, amongst other things, women's shoes.
Xeb is studying English literature, fine art and film studies
As an aspiring director – discussing the future of film offered priceless insight and encouragement.
Finding your path in life can be tough, full of dead ends, roundabouts and one-way roads, but in her keynote, adventurer and author Alice Morrison gave invaluable advice about how success can come from failure. Her descriptions of her many adventures opened my eyes to the world I want to improve. She shared tales of self-conflict, overcoming setbacks and the victory of pushing your boundaries.
She made me feel ambitious and, despite the scale of her achievements, she made me feel significant. Everybody attending This Way Up was generous with advice, creating a welcoming atmosphere around the film industry.
Poles Apart (2017), directed by Paloma Baeza, conveys the conflict in human nature, struggling over the fight between one's own existence and the safety of another, showing two different types of bear with one very equal goal: to live.
This stunning animation reflects the prejudices in society and the desperation for peace. Similarly, the simplistic This Is Colour (2017) by Josh Wildman encourages the audience to embrace love of all kinds and abolish hate of the other.
Katie is studying creative writing, film studies, English literature and language and art
I tend to remember things in small segments: I collect my memories as striking sounds or smells or sights. Names and dates tend to elude me most of the time. I always compare my memories to small, isolated clips of film. My memories of the This Way Up film conference are no different.
One of my favourite attractions of the conference was parked about 15 metres from the official building. Audrey, the vintage mobile cinema, was a bright burst of white against the sodden grey sky.
Over the two days I managed to sneak out to Audrey three times, catching documentaries, an animation programme, and a compilation of short films from Random Acts. All the Busy Ings (2017) by Robyn Wilton was an experimental, artistic film, using sound and images to create an interesting short. The movie used colour to intrigue without bearing forth an overwhelming moral or message, making it interesting to be immersed in and just watch.
Random Acts was my favourite programme. As a student, filmmaker and avid film watcher, I enjoyed being able to pry and see what my peers are out there creating. The movies were short yet poignant and all beautifully made. Especially String (2017) by Chris Pugh, depicting people who live their lives chasing a piece of red string.
BFI Film Academy
The BFI Film Academy provides opportunities for talented and committed young people between the ages of 16 and 19 to develop new skills and build a career in the film industry, no matter where they live or what their background.
Find out more about This Way Up.
This article was first published in February 2018.
You might also be interested in: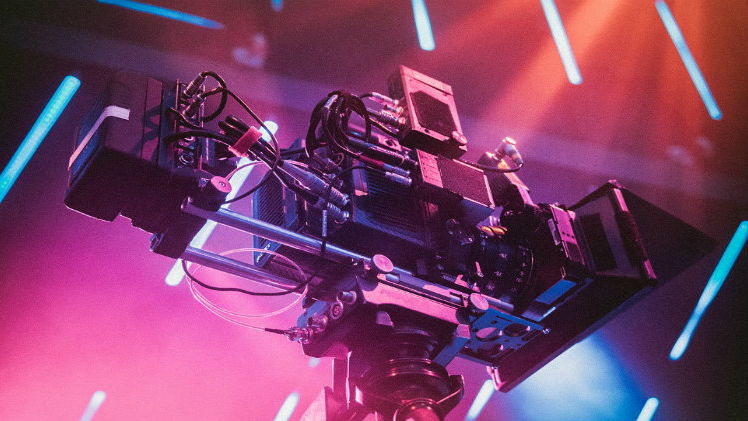 Browse our film database
Search our database of over 10,000 UK films.
Find a UK film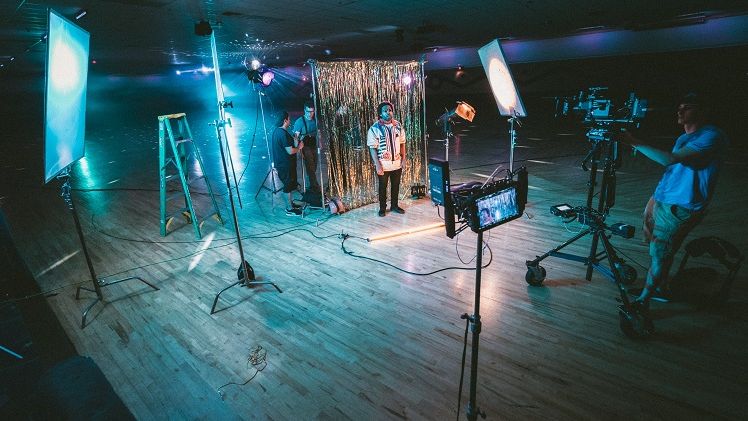 Opportunities
View our range of international opportunities for filmmakers, creatives, professionals and organisations.
Sign up to our newsletter
Get the latest updates and advice on applications, scholarships, visas and events.