On the ground: Mhairi Valentine at Venice 2020
The British Council Travel Grant scheme was paused earlier this year whilst the World got to grips with Covid-19. The scheme reopened recently to support filmmakers who were invited to the handful of international festivals happening in real life, and we wanted to hear from teams who headed out with their masks and hand sanitiser to show their films in real life cinemas.
First off, Mhairi Valentine, producer of The Shift (2020) which was selected for the 77th Venice International Film Festival.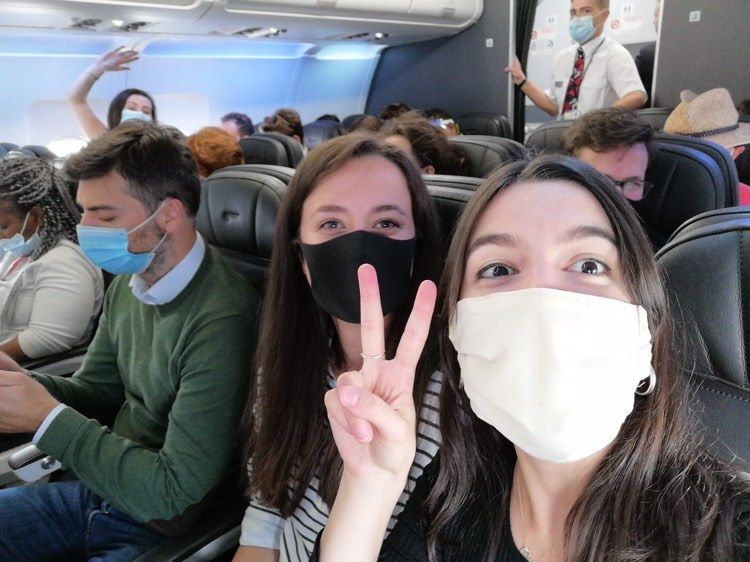 The Shift is a heart-breaking short film that stresses the fragility between contemporary agency work and poverty. Directed by Laura Carreira and produced alongside Maeve McMahon, the film is a docu-style vignette of the protagonist's life. Made in a pre-Covid world, the subject is arguably more relevant under our present circumstances.
So, how was it?
Reality hit as I boarded at Edinburgh to attend the world premiere of The Shift at Venice International Film Festival, as the only UK short to participate in the Orizzonti competition. Despite a month's preparation beforehand, I'd restrained my hopes with expectation of Coronavirus robbing us of our experience. Yet there I was, masked up and seated to fly out to the debut screening of the first funded short film I have produced.
Attaining a travel grant during these unpredictable times was understandably difficult, so it was hugely appreciated the British Council supported us with ease.
Venice was the first film festival to run as "normal" since the global pandemic hit, but the organisers certainly didn't take their responsibility lightly. Everybody was temperature-checked at every access point, hand sanitiser was regularly stationed, patrolling police officers monitored the wearing of masks, and the red carpet was blocked from the spectating eye to prevent crowds gathering. In the screenings, every second seat was left empty and ushers continued to monitor the wearing of masks. Regardless of the limited numbers, an atmospheric buzz remained. Evidently our premiere was destined to be a unique experience!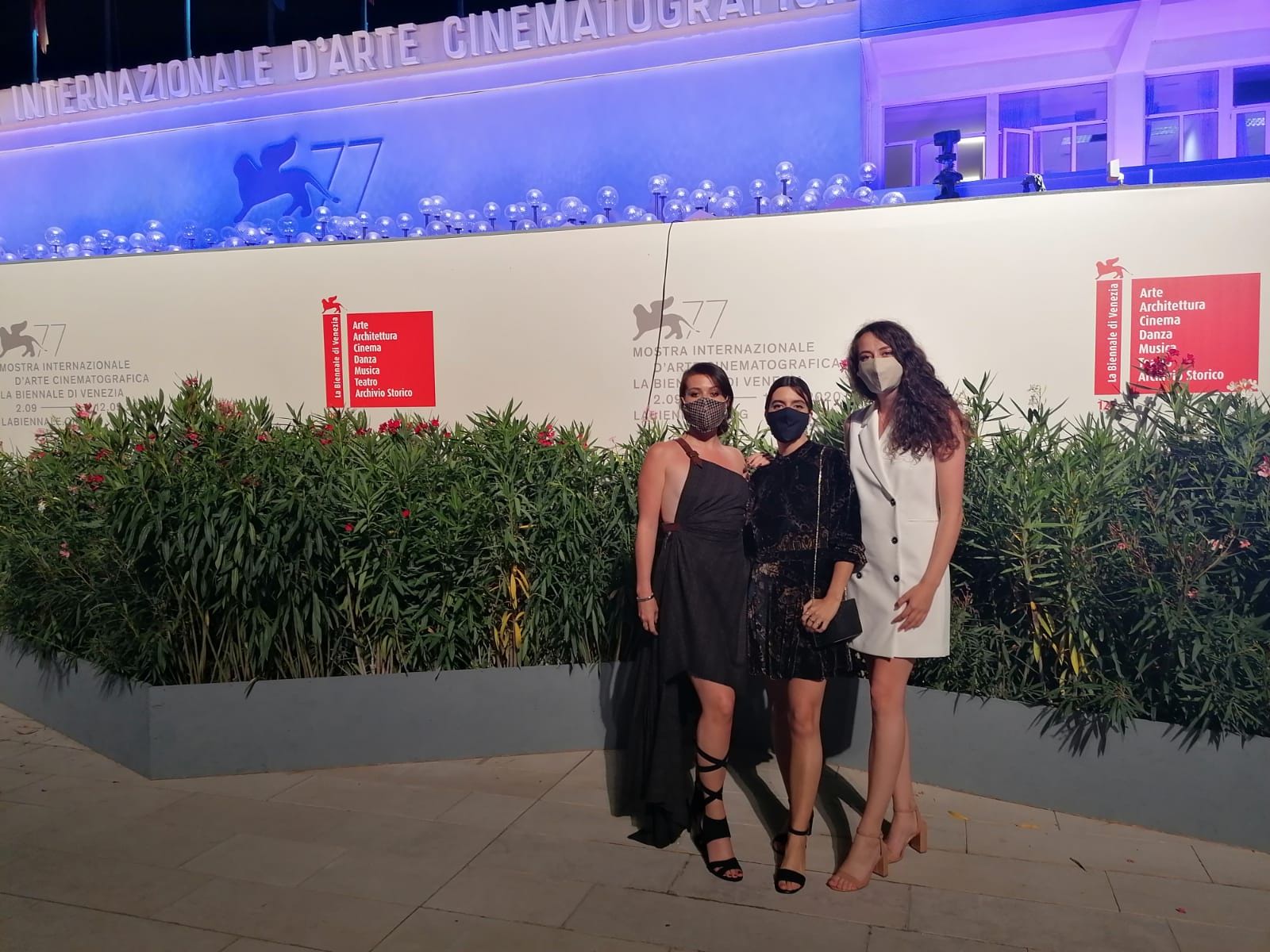 Festival Highlights
The setting sun welcomed us to the Lido as we arrived by boat taxi – a memorable experience to kickstart our trip!
We witnessed the impact that Coronavirus has on Venice. Although a picture of economic struggle, I was grateful to have a rare insight of the city with its canals filled with fish and deserted from tourists.
We attended the festival for 10 days and took full advantage of the programme. One of my favourite films was the first we saw – Never Gonna Snow Again (2020, dir. Malgorzata Szumowska, Michal Englert) – which launched an infectious excitement to our cinema experience. Nomadland (2020, Chloé Zhao), One Night in Miami (2020, dir. Regina King), The Macaluso Sisters (2020, dir. Emma Dante) and City Hall (2020, dir. Frederick Wiseman) were also personal favourites for surfacing powerful, rooted emotion.
Our world premiere was unforgettable. To see our film at one of the world's most prestigious festivals alongside incredible work from talented international filmmakers was truly fulfilling. I'll continue to chase that adrenaline rush!
Considering the circumstances, I felt really privileged to network with inspiring filmmakers face-to-face. I was fortunate to attend Venice with our director, Laura, lead actor, Anna Russell-Martin, and our Sales Agent, Margarida Moz. Connecting in this way really fleshed out our festival experience as we made new contacts who we otherwise may not have bonded with.
Of course, the pinnacle of my experience was when The Shift was awarded the Jury's nomination for the European Film Awards. To be noted as a worthy winner from a jury chaired by Claire Denis is extremely special and was the perfect way to top our time in Venice.
What's next ?
In light of the pandemic, I have returned to Dumfries and Galloway to stay close to family and have adapted to working remotely. The Shift's festival run has accelerated, and I will begin working on Mark Cousins' The Story of Film: A New Generation – and the remaster to HD of the original The Story of Film - with Hopscotch Films in November.
Writer/ Director, Laura Carreira, is currently in development with her debut feature film with Sixteen Films and BRO Cinema.
Producer, Maeve McMahon is currently in development with two feature films, Exeat (Film4) and Doula (BBC Films), with Writer/Director, Cara Connolly.
Since her debut performance in film with The Shift, Anna Russell-Martin has worked across diverse genres of production and we will no doubt see her on the screen again soon!
You might also be interested in:
Blog
Read interviews, behind the scenes reports on festivals and other film events in the UK and internationally.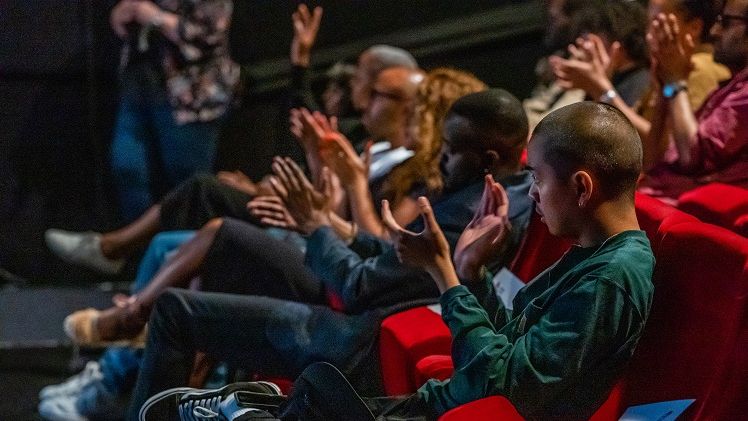 Sign up to our newsletter
Get the latest updates and advice on applications, scholarships, visas and events.