Toby Parker Rees heads to RespectAbility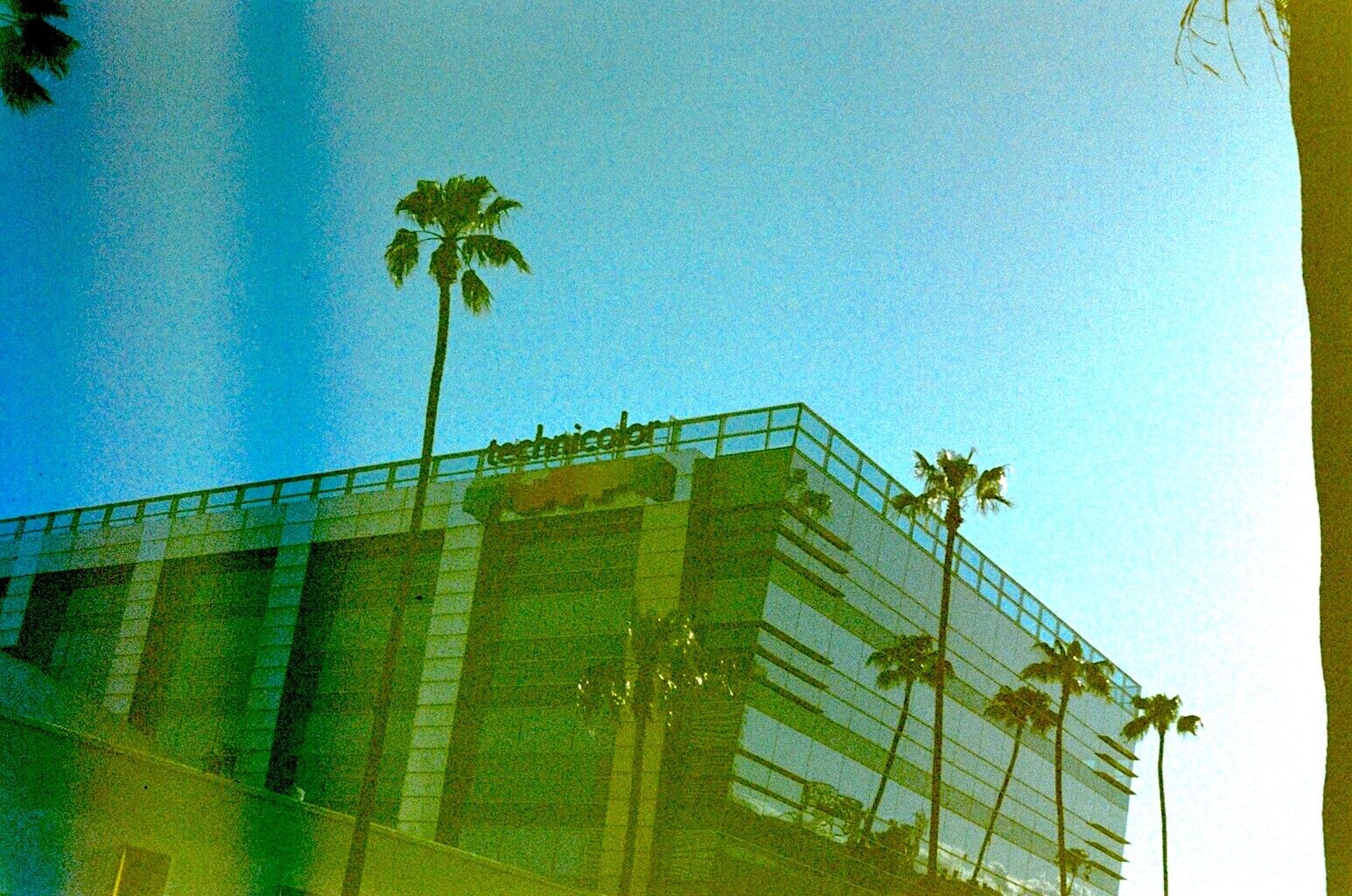 RespectAbility is a diverse, disability-led organisation that works to change how society views and values people with disabilities. Its Entertainment Lab helps develop the talent pipeline of professionals with disabilities working behind-the-scenes in TV and film, introducing them to studio execs and decision makers for industry advice while enabling studios and production companies to learn about the talents and benefits of hiring people with disabilities.
Filmmaker Toby Parker Rees joined the Lab with a Travel Grant from the British Council - and tells us how it went.
It is stressful sometimes to get exactly what you want. I applied to RespectAbility's LA fellowship (thanks to the encouragement of Underlying Health Condition's Holly Lubran) because I wanted to meet other disabled filmmakers and think about the best ways to incorporate my experience of epilepsy into my work; I also wanted to learn how to run an accessible set and, if I'm honest, to ride a golf cart around a studio backlot like an enormous mogul. When I found out I'd got in, though, my first reaction was dread.
I was the first person to be accepted from the UK, and fellows are usually from LA or nearby – so they were only able to give me a fortnight's notice to sort six weeks of accommodation and some transatlantic flights. Luckily, miraculously, Jo Duncombe [who consults on the Film team's New Talent programme] confirmed within about two days of me emailing her that the British Council would be able to fund my trip with a Travel Grant. I didn't entirely believe it was happening until, like early Miley, I saw the Hollywood sign from the window of my cab and it became undeniable that I was having a party in the USA.
The WGA went on strike the day before our first lab meeting, which put all the studios and their golf carts behind picket lines. I may do many things (not too many, I'm so sleepy) but I will not cross a picket – so it was a relief when RespectAbility immediately told us they'd be adapting the entire programme to support the strike. The golf cart dream was dead but the dream of a fair deal for writers lives on. Our meetings with studios will now happen after the strike, and probably on Zoom, but we were able to go to organisations like Film Independent and Sundance. Because we weren't going to studios we also had a few sessions in Santa Monica, which meant I saw a seal sun itself off the pier and I was able to swim in seawater even more polluted than England's – so may now become a ninja turtle depending on the toxins.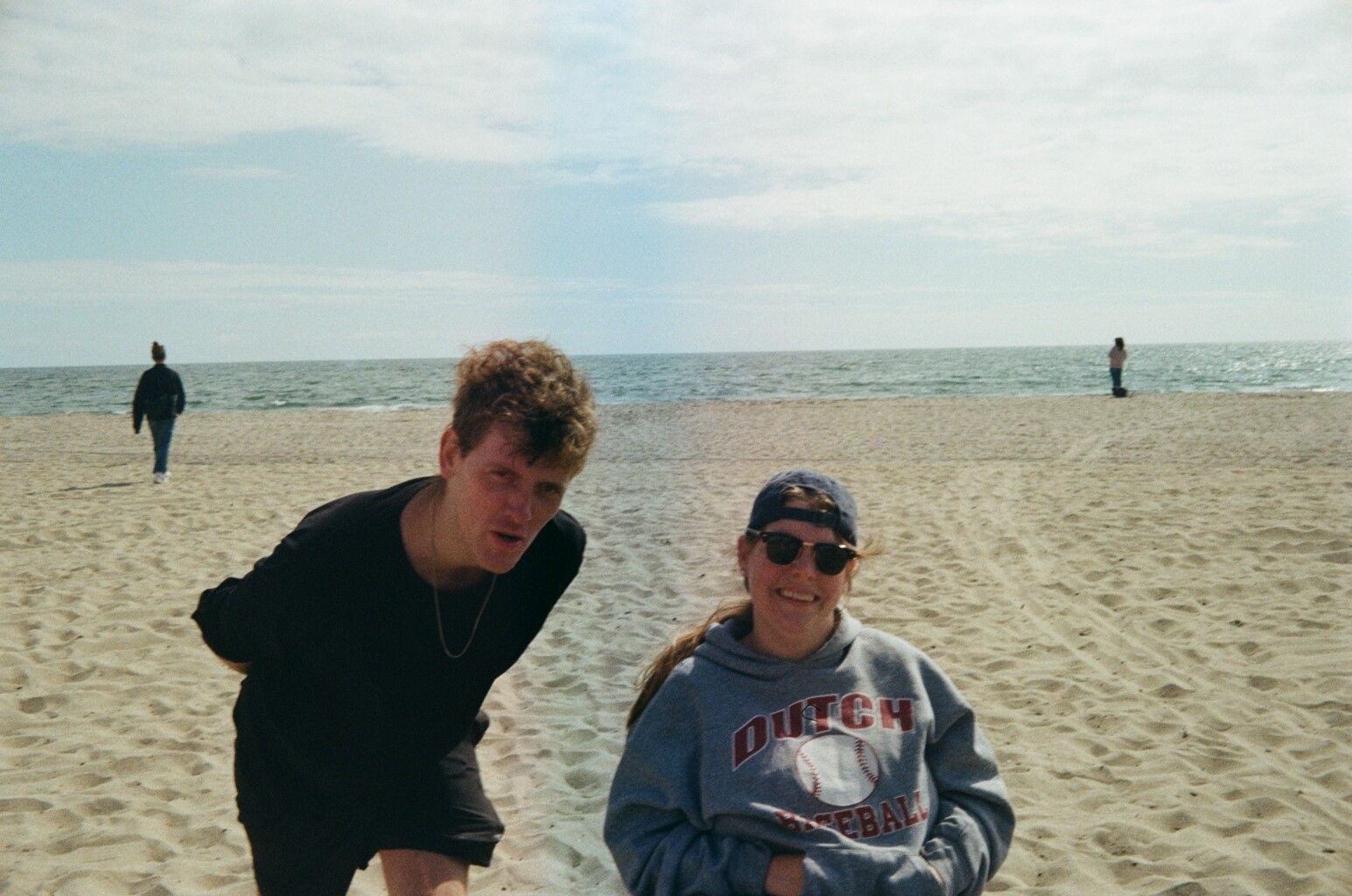 It was strange to be in LA for an Airing of Grievances, and I'm grateful to my jittery 35mm camera – and the airport security who put it through a CT scanner – for ruining all my film in a way which represents that strangeness quite well. The strike seemed to give people license to tell the truth about their situation – everyone was very happy to tell you everything rotten in the state of Hollywood, how filed the fangs are under the veneers. It wasn't an especially encouraging image of the industry but it showed me how things are, in Oppenheimer Imax clarity. And it was encouraging to see how much popular support there is for the strike. Every time I picketed with them there was a chorus of honks and whoops from cars going past, with the occasional treat of an enormous American truck parping its air horn. Only one man in a Tesla told us to get a job.
It might have been like this either way, but it also felt as though the strike made the lab more inward-facing. We focused on each other, sharing approaches and experiences, talking things through in detail. We learnt a lot from the people who came to speak to us, of course – filmmakers like Ashley Eakin and Sheridan O'Donnell, and accessibility demiurges like Fanshen Cox (co-author of the Inclusion Rider) and Amanda Upson (who told us the disabled community is a bigger population than China, worth a trillion dollars to studios). But talking to the cohort and the RespectAbility staff, most of whom had been fellows themselves, sharing and discussing each other's work – I've never been in a room like that. Listening to them all do a readthrough of my film Wet Look in their finest English accents was an honour and a joy I wouldn't swap for anything.
I was cynical when I saw there would be a graduation ceremony at the end of our six weeks. When I graduated from university all I felt was sticky from McFlurry as I shook the proctor's hand, and I'd been there for years – but when I graduated from RespectAbility I cried through everybody's heartfelt speech and flew home changed. Not into a ninja turtle though, as yet.
Find out more about tobyparkerrees.co.uk
Sign up to our newsletter
Get the latest updates and advice on applications, scholarships, visas and events.