In focus: UK Film not in the English language
As a new development award for UK films in languages other than English gets underway, we asked its creators about some of the films that kickstarted the search.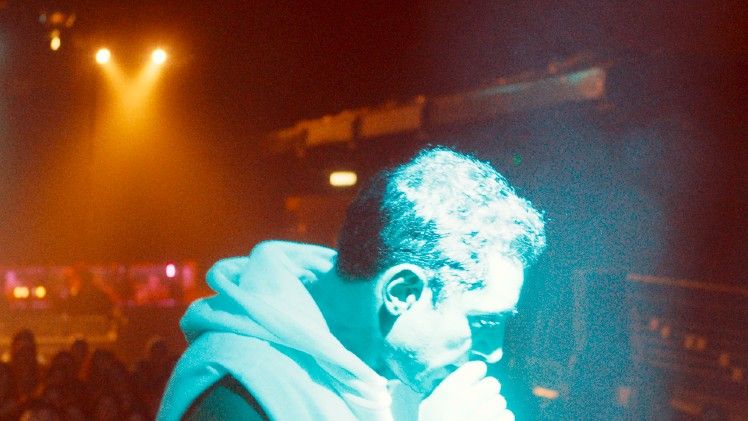 The Mother Tongues Award
The Mother Tongues Award is a development initiative launched by production companies Ardimages UK and Shudder Films, in association with sales agent Charades and UK distributor Curzon. The team is on the hunt for feature film projects at treatment or script stage, written by UK-based filmmakers, and set mainly in the UK, but in which the story dialogue is in a language other than English.
This can be any non-English language, whether native to the UK (including Welsh, Gaelic, Irish and BSL) or from another country. Typically, applicants will either speak the relevant language(s) themselves or have strong connections to it through their heritage or personal circumstances.
Applications close on 1 December 2020 and at least one project will be awarded £10,000 in development funding and the support of an award-winning production team from Spring 2021.
The producers behind this initiative, Manon Ardisson, Jack Tarling and Chiara Ventura, tell us more about the films that inspired them to launch the scheme.
It used to be a truism that English-speaking audiences didn't want to watch films with subtitles, but we started to notice a shift in the market in the past few years, possibly because streaming platforms made foreign language films more readily accessible, or just because people spent so much time at work watching muted videos with subtitles on Facebook. Either way, when Bong Joon-Ho's Parasite became the first non-English language film to win the Academy Award for Best Picture earlier this year, we knew we had to launch an initiative that we had been thinking about for a while: an opportunity for films set in the UK in which the story dialogue would be primarily in a language other than English.
Unsurprisingly, filmmakers didn't wait for us: that same trend had already started in the UK in the past few years. In a film like Sarah Gavron's Brick Lane, made in 2008 and entirely set in Shoreditch, the centre of the British Bangladeshi community, the decision that the characters would speak English rather than Bengali wasn't questioned. Yet more recent films seem to have shifted towards using the language that the characters would most naturally speak at home. This is for instance the case of Bassam Tariq's Mogul Mowgli (2020), currently on digital platforms, which tells the story of a British Pakistani rapper on the verge of success, who is suddenly struck by an auto-immune disease. In this film, the protagonist and his family speak mostly Urdu among themselves, as they would in real life.
It's exciting to see this change because the UK is one of the most diverse and multicultural countries in the world, with more than 300 different languages spoken by UK residents, and one in seven (that's 9.3 million people) born in other countries. And when characters from these communities speak the language that they would authentically speak among themselves, it makes for truer, stronger cinema. Another brilliant example of this is Jenny Lu's The Receptionist (2016), which is about a Taiwanese graduate struggling to find a job until she gets offered a position working as a receptionist in an illegal massage parlour in London. In that film, the dialogue is in English, Mandarin and Min Nan.
Not all non-English languages spoken in the UK are foreign!
But, of course, not all non-English languages spoken in the UK are "foreign"! It's been key to our thinking to include the 14 indigenous languages that exist in the UK. Welsh is probably the best known of these, yet the two Welsh-languages films that previously received Oscar nominations, Gedd Wyn and Solomon & Gaenor, were made in the 1990s. We want to see more films in the UK indigenous languages, that capture that cultural heritage and that way of seeing the world. Because that's what language does: it shapes how you think, and how you express yourself.
The success of Ukrainian film The Tribe (2014) by Myroslav Slaboshpytskyi, about a young man who joins a gang of criminals while attending a boarding school for the deaf, and which plays entirely in sign language without any subtitles, just goes to show that the language of the strongest cinema is universal. Where is the British Sign Language answer to The Tribe? Or a UK equivalent of Menashe (2017), set in Brooklyn and told mainly in Yiddish? We strongly believe that culturally specific stories are not only appealing to a niche audience, but are universal, and that further representation is needed on screen in order to truly reflect the reality of Britain today.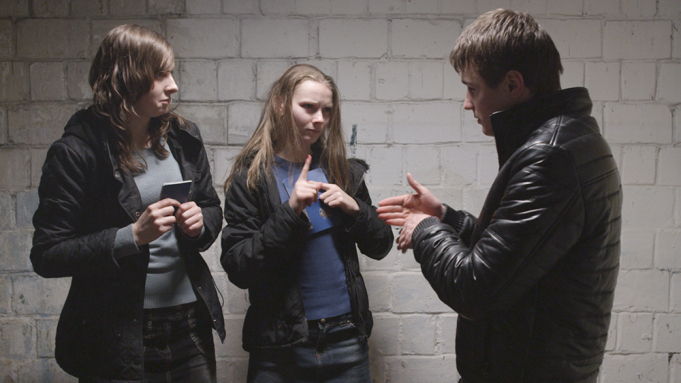 And it's interesting to see the range of stories that emerge when you invite language diversity to express itself. While a film like Hong Khaou's Lilting (2014) is a poignant drama about grief told in English and Mandarin, a film like Remi Weekes' His House (2020) ventures into horror territory to tell the story of traumatised refugees from South Sudan who are re-housed in a UK flat, speaking both English and Dinka. There are so many stories waiting to be told, in so many languages, sometimes more than one, like for instance Aleem Khan's After Love (2020), about a Muslim convert woman who discovers a shocking secret after the unexpected death of her husband in which the characters speak English, French and Urdu.
What's important for us is to create a space for conversations about what is the most authentic story dialogue for a film, but also for all of us who live in the UK to think about the various languages we interact with on a daily basis, through immigrants or their descendants, through the cultural heritage of indigenous languages, or simply through friendship and marriage with those in the UK who speak languages other than English.
For further details and to apply, visit Mother Tongue Films.
You may also be interested in:
Sign up to our newsletter
Get the latest updates and advice on applications, scholarships, visas and events.