In focus: What's great about UK short films?
BFI National Archive curator Dylan Cave looks at the UK's short filmmaking expertise, past and present.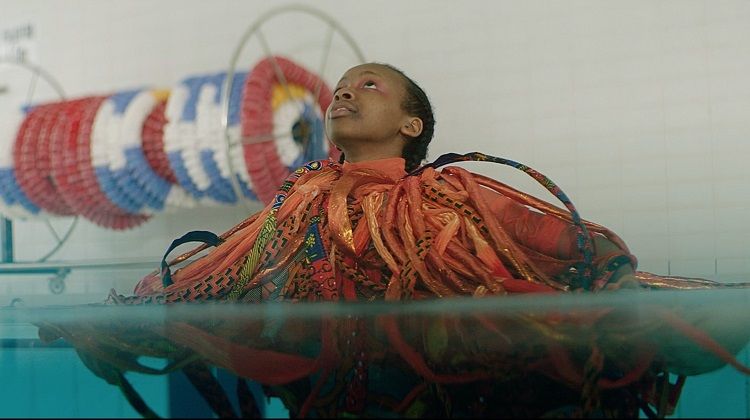 Short films in the UK
Short films transport audiences to new worlds, document alternative lives, challenge perceptions and broaden minds - sometimes in a matter of minutes.
Many of the finest UK directors launched their careers with innovative and breathtaking short films; think of Ken Russell and Amelia and the Angel (1958); Ridley and Tony Scott and Boy and Bicycle (1965); Andrea Arnold's Wasp (2003); Steve McQueen's installations, Jonathan Glazer's adverts; or the early works of Andrew Kötting, Carol Morley and Shane Meadows.
A rich history of UK shorts
Some of the most celebrated examples of British cinema history have been shorts, from 1930s documentary to Free Cinema. No British filmography would be complete without the inclusion of Harry Watt's Night Mail (1936), Len Lye's A Colour Box (1935), the work of Humphrey Jennings, Dianne Jackson's animated classic The Snowman (1982) or the Wallace and Gromit series. Charlie Chaplin and Stan Laurel, two of our most famous comedy exports, made dozens of short films that continue to attract packed audiences. These films represent British Cinema at its most poetic, entertaining and enthralling.
During the war years, British cinemas played a diverse range of supporting shorts from newsreels, cartoons and advertising to sponsored filmmaking (for example, Mining Review, 1947-83) information films and cine-magazines. In the mid-1970s, the blockbuster movie arrived, reducing supporting shorts to a few adverts and trailers.
Thinking outside the box
In the 1980s, several television companies began to invest in short films and, elsewhere, major film festivals evolved to celebrate the short form. The freedom to experiment, encouraged by the film schools and supported through schemes like the BFI Experimental Film Fund, led to enriched forms of storytelling. Funds from the National Lottery were used to support emerging filmmakers, and the UK Film Council's New Cinema Fund financed digital shorts from a network of regional screen agencies.
UK shorts today
The legacy of these funding streams, film education and UK-wide production remains, but it is enhanced by excellent support initiatives such as the BFI Net.Work, the British Council's Short Film Travel Grant Fund and exhibition opportunities like the Encounters Short Film and Animation Film Festival and the London Short Film Festival.
At their best, British shorts flaunt the talent of their producers and crew, and in breathtaking and engaging ways. Films like Jamie Stone's sci-fi love story Orbit Ever After (2013) or Kibwe Tavares' fantasy parable Jonah (2012) combine amazing effects with compelling storytelling. Original dramas like Oscar Sharp's The Kárman Line (2014) and Bijan Sheiban's Groove is in the Heart (2015) showcase the abilities of their directors and writers because their moving stories are told so powerfully.
Changing the narrative
A significant trait of UK short film is that it offers filmmakers from diverse backgrounds an opportunity to present new narratives about life in Britain. In the 1960s, Jamaican and African actors like Lloyd Reckord and Lionel Ngakane made insightful shorts like Ten Bob in Winter (1963) and Jemima and Johnny (1966) about life in the UK as experienced by the first wave of immigrants from the West Indies.
Gurinder Chadha gave voice to the second generation of South Asian Brits with her innovative short doc I'm British but... in 1988. Under-represented groups – from amateur filmmakers to film collectives such as Amber, Sankofa or Black Audio Film Collective – have developed an alternative voice through short film. Recently, funding and commissioning schemes from organisations like B3 Media, Dazed, Film London, BFI and UK Jewish Film have given us the BAFTA nominated films The Curse (Fyzal Boulifa, 2012), Three Brothers (Aleem Khan, 2014) and Samuel-613 (Billy Lumby, 2015).
Defying categorisation
This diversity means that short films resist generalisation, though thematic threads can be woven across decades and movements. The poetic realism of 1930s documentary movement morphs into the 16mm fluidity of Free Cinema. The personal cinema of 1970s short film auteurs like Douglas and Davies leads to the visually exquisite 1990s work from Lynne Ramsay and Clio Barnard. Major shorts filmmakers like Esther May Campbell, Duane Hopkins, Simon Ellis and Dan Mulloy have built on this further, combining dark tales of suppressed sexuality and warped suburban violence with kinetic visuals and acerbic comedy.
The short form is essential to contemporary filmmaking and recently many of the best international shorts have examined the migration crisis in Europe, highlighting the dilemmas faced by those forced to move to foreign lands. UK filmmakers have addressed similar themes, with Jörn Threlfall's Over (2015), an elliptic yet insightful examination of migration and suburban Londoners, a hit across many festivals.
The future of UK short films
An exciting recent development in UK shorts is a renaissance in short documentary. Strengthened, in part, through initiatives such as Britdocs and the Scottish Documentary Institute. Showcased through a revitalised Sheffield Doc/Fest, UK short documentaries have found innovative ways to present rarely-told but compelling lives of the people and places of the UK.
There is also space for new forms with the work of Ben Rivers, Lucy Walker and Eva Weber mixing documentary with more experimental techniques. Recent work such as The Atom Station (Nick Jordan, 2015) or Adeline for Leaves (Jessica Sarah Rinland, 2013) evoke the mystifying natural world and our inability to comprehend its intricacies in works which are fresh, contemporary and vital.
This article was first published in 2016.
You might also be interested in: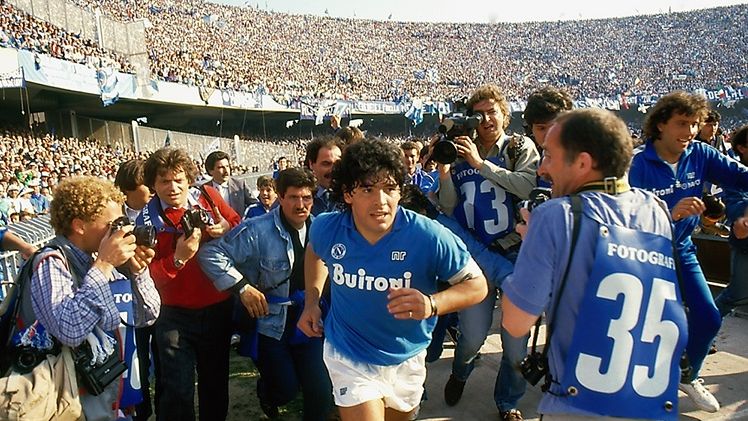 UK film catalogues
Download our selections of the best UK films produced over the last year.
Find a film catalogue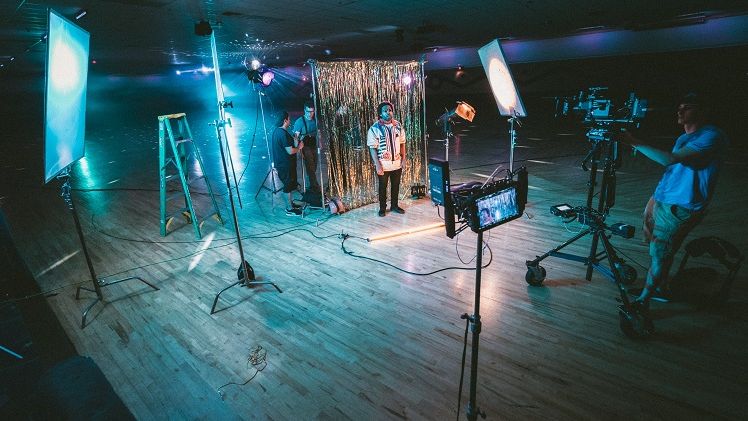 Opportunities
View our range of international opportunities for filmmakers, creatives, professionals and organisations.
Sign up to our newsletter
Get the latest updates and advice on applications, scholarships, visas and events.