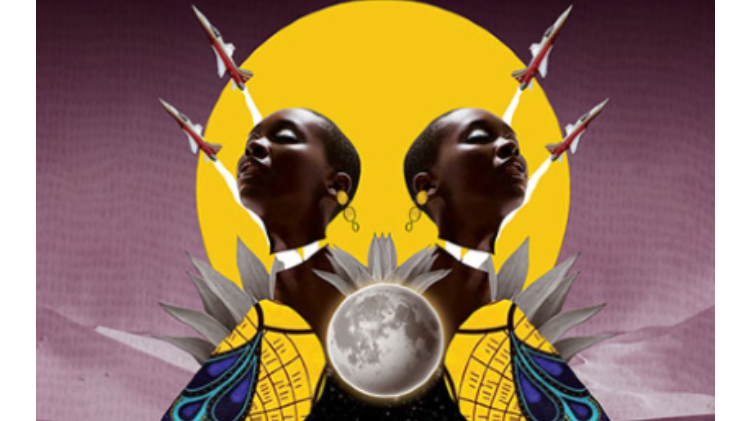 Exploring Digital Blackness in the age of the internet
A global film partnership project linking East Africa, the UK and the US, created by the British Council, BFI, and Nowness, to explore the impact of internet culture on African and African diaspora moving image practices.
Conceived by Gaylene Gould and co-programmed by Tega Okiti and Nyambura Waruingi, No Direct Flight featured film seasons, virtual global meet ups, international filmmaker labs and resulted in three new film commissions.
We showcased themes and visual motifs virally traded between Africa, the US and Europe giving rise to a bold, black, globally influential aesthetic.
Three No Direct Flight film commissions examined the way the internet has enabled a 'lineage of aesthetics' to be handed down and between African diaspora image makers, which has led to the creation of a new aesthetic and repositioned African diaspora filmmakers as global tastemakers. Each film in the three-part series is directed by a different director of African descent from Africa, the UK and the USA, with each director working with one or more new collaborators, online, in another continent.
Enjoy the films:
A stunning experimental film directed by Curtis Essel and inspired by his late grandmother's stories. The film weaves proverbs from four African tribes with vivid images and digitally created worlds. It's a journey that pays homage to culture, identity, and digital creativity.
Selected for the 2020 Tribeca Film Festival, Winner Vimeo Staff Pick Award at the 2020 BlackStar Film Festival in Philadelphia, Winner 'Best of the Year' at the 2021 Vimeo Festival + Awards.
A soulful, playful and satirical film directed by Jabu Nadia Newman, is a visual translation of the Xhosa language of Siyabonga Jim's poem Ubizo. Existing somewhere between the realms of spiritual truth and intuitive creativity, the film is deliberately left without subtitles to reject a singular 'true' meaning, opening up the viewer to multiple experiences.
A thought-provoking and moving video poem directed by Justice Nnanna, inspired by Octavia Butler's philosophy of the same name. "God is Change. Shape God" guides this exploration of life, death, and the intangible. Race, ecological degradation, water as life and weapon, data as reality, Earthseed poses questions left unanswered around the Connected Era. Interweaving digital objects, created and found, from sites in the global African diaspora.
Project Partner

Project Partner
Sign up to our newsletter
Get the latest updates and advice on applications, scholarships, visas and events.