On the ground: Taking the kids to Cannes.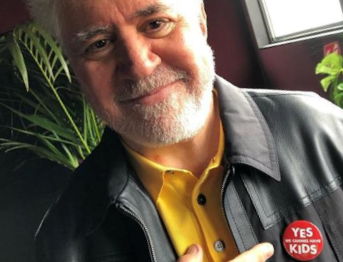 How can film professionals balance attending an international film festival with caring for their kids?
As Cannes 2021 sees the return of in-person events, film programmer Michelle Carey explains the origins of the group 'Parenting at Film Festivals', and how working parents can help themselves, and one another.
"The idea was so obvious we couldn't believe it hadn't been done before. While trying to work out how we were going to attend a major European film market with our babies and no family or nannies to accompany us and help out, I got talking with a few other film professional friends about the situation.
We were first-time parents, with intensive jobs in the film industry. We loved our jobs and we loved our kids. We were told we – all of us, women – could have it all. But festival travel seemed so antithetical to having a family. Why was the film industry talking the talk but not doing much in terms of action? Speaking with some workers at the market, they too had kids, or wanted to, or didn't but were still completely on board with our needs and requests. A room was set up for us to do meetings and for the kids to play and feed. It was so fantastic, and planted a seed…
Parenting at film festivals
After this, we thought about legitimising what we do to actively lobby festivals to provide childcare facilities for working parents, as well as setting up a community to talk, provide city tips for various baby and child needs, swap babysitter recommendations, and set up playdates. This became Parenting at Film Festivals, which we started in early 2019.
Our first childcare site was at the Marché du Film that year and was called Le Ballon Rouge, co-presented with the Marché, who were, and continue to be, so supportive. We were overwhelmed with interest from film professionals from all over the world. Other childcare sites followed at San Sebastián festival and at the Berlinale EFM and, during the pandemic, we worked with all three festivals / markets to provide online activities for the kids while the parents took meetings. As part of the service, we also created specific Survival Guides, curated screenings for the kids, and created WhatsApp groups to arrange playdates etc.
After this, we thought about actively lobbying festivals to provide childcare facilities for working parents, as well as setting up a community to talk, swaps tips for city and babysitter recommendations, and set up playdates. This became Parenting at Film Festivals, which began in early 2019.
We have been so inspired by the work of Raising Films in the UK and Moms in Film in the US. As we were closest to the festival world, we decided to direct our energies there, although we'd like to expand through partnerships for the whole industry to become more family-friendly and inclusive and encouraging for those – usually women – who have children and a career.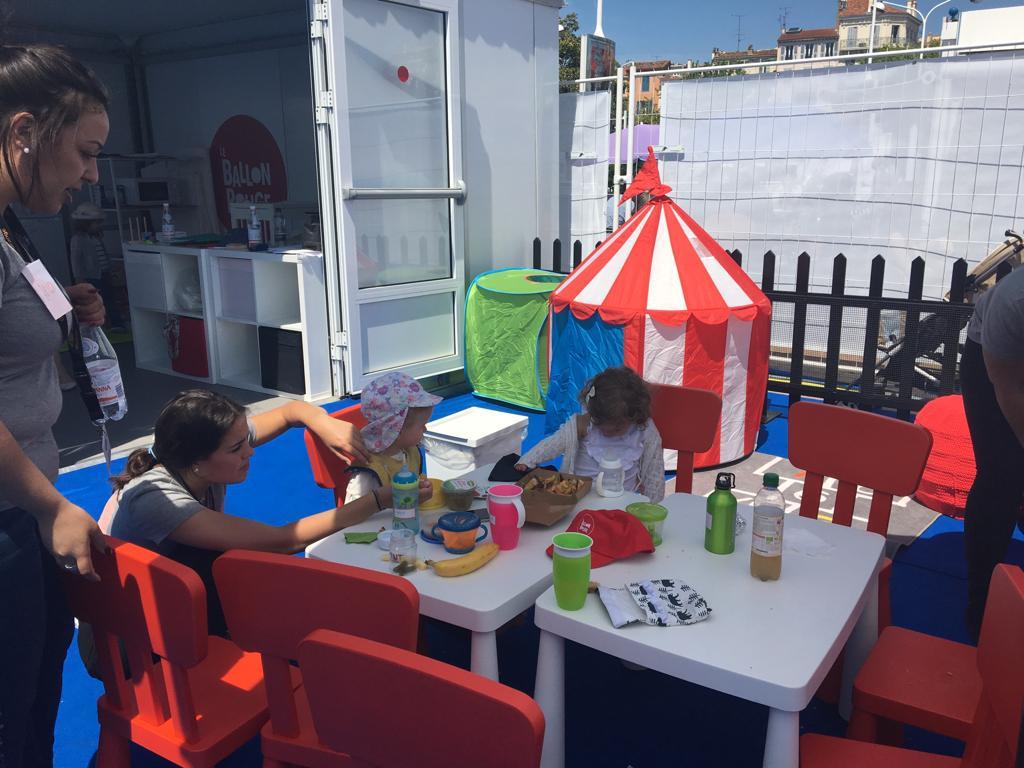 The industry view
Jérôme Paillard from the Marché du Film has said: "Although the ever-present issue of work-life balance affects everyone, regardless of gender, we know the impact on women is much greater. There is much work to be done by major festivals to make their infrastructure and services family-friendly, to more effectively enable participation of women in the industry, who will benefit from a better balance and thus more success. We are excited to lead the way among major festivals and hope other festivals will follow."
Most of all it gives us a chance to support each other and talk about the challenges and the joys of being a working parent in the film industry.
Take part
If you'd like to take part, request to join our (private) Facebook group. As we are about to go into Cannes with our second childcare site for the Marché, we'd love to have more people from the UK involved. We see Le Ballon Rouge very much as part of the inspiring and exciting conversations and actions around diversity and inclusion. As we say: Yes we CANNES have kids! Kids are the new VIPs!"
Michelle Carey is the film programmer for UK and other English-language regions for the International Film Festival Rotterdam; is on the selection committee for the Quinzaine des Réalisateurs at Cannes; and a program advisor for the New York Film Festival. She was previously Artistic Director at the Melbourne International Film Festival.
You may also be interested in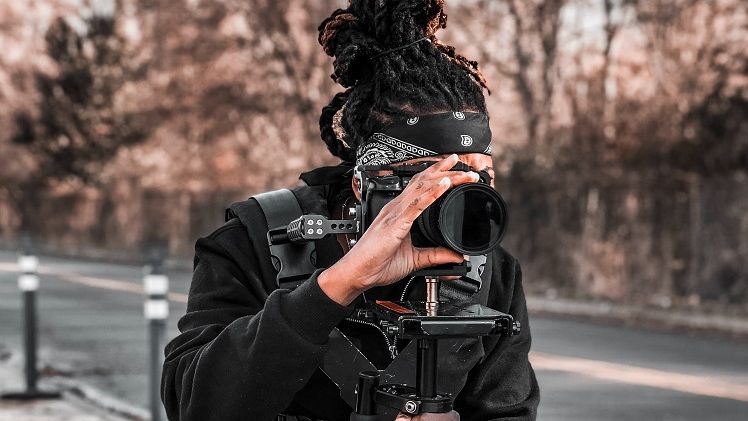 Opportunities
View our range of international opportunities for filmmakers, creatives, professionals and organisations.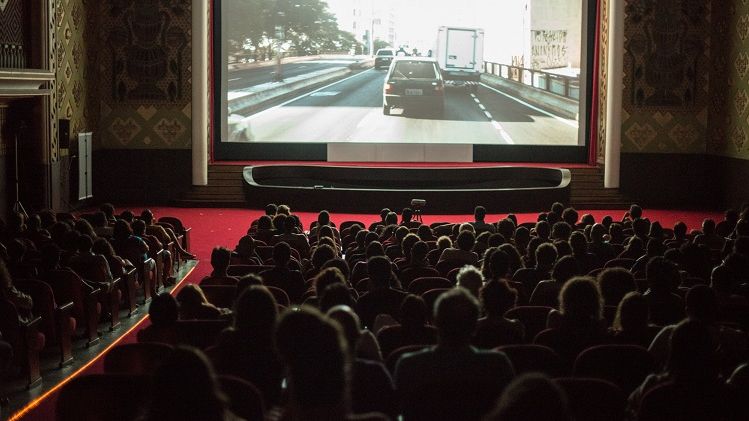 Festivals
Browse our extensive list of international film festivals to keep up to date.