On the ground: Abena Taylor-Smith at the Pan African Film Festival
Director Abena Taylor-Smith reflects on her trip to LA for the Pan African Film Festival, embracing spontaneity and what it's like to be introduced as a 'female filmmaker'.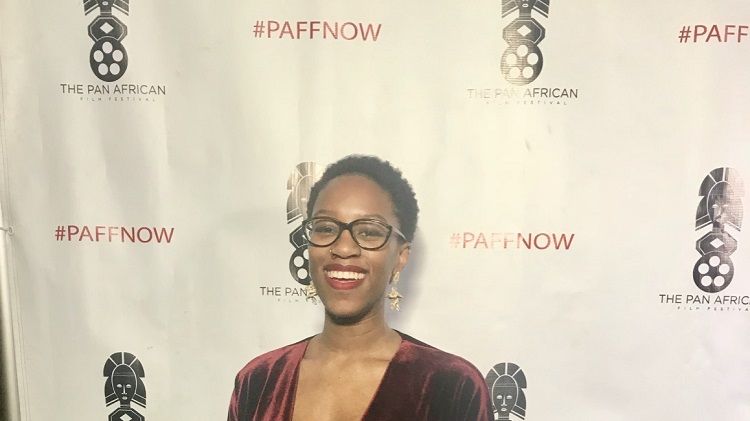 Ladies Day on tour
My short film, Ladies Day (2018), has been on a whirlwind nine-month festival tour.
It has taken me to some of the best festivals in the UK, including Raindance, Encounters and Underwire; it was nominated for Best British Short at the BAFTA qualifying Iris Prize and won an audience award at NFFTY (the National Film Festival for Talented Youth) in Seattle during my first trip to America.
Then it was nominated for best narrative short at the Pan African Film Festival (PAFF). The website announced it as 'the biggest black film festival in America'. Taking place in the home of Hollywood. That's pretty irresistible. I had to go.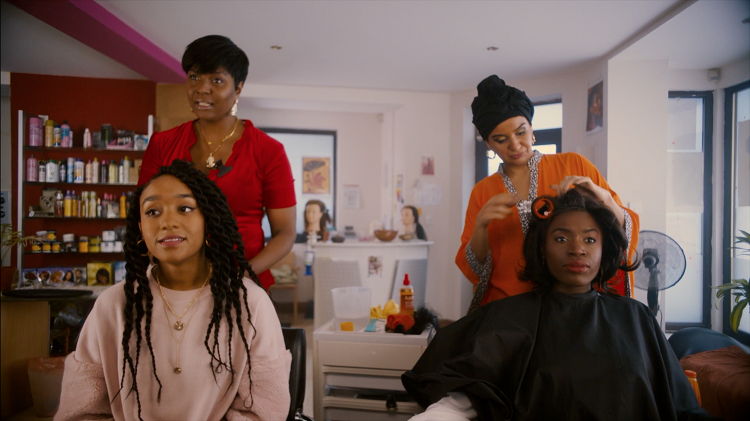 The spirit of the Pan African Film Festival
I was lucky enough to secure a discretionary travel grant from the British Council. After an 11-hour flight, I landed in Los Angeles which was experiencing a freakishly cold snap but still graced me with blue skies, bright colours and hard sunlight bouncing off every surface.
Every day of the PAFF is packed with networking events, panels and parties so that filmmakers can meet agents, journalists, actors and programmers from other festivals.
The films selected covered all genres from drama to comedy, romance to horror and crime thrillers through to magical realism.
If I had to suggest an underlying ethos of the festival, it would be a commitment to showing that black people's stories are myriad. The atmosphere at PAFF is full of the spirit of adventure. Anything can happen.
The highlights for me were everything that came from embracing spontaneity. That's how I ended up sipping cocktails until 3.00 a.m. at The Chateau Marmont, getting a last-minute ticket to a sold out improv show at the Upright Citizens Brigade, crashing a Valentine's Day house party and being interviewed for a local TV news channel.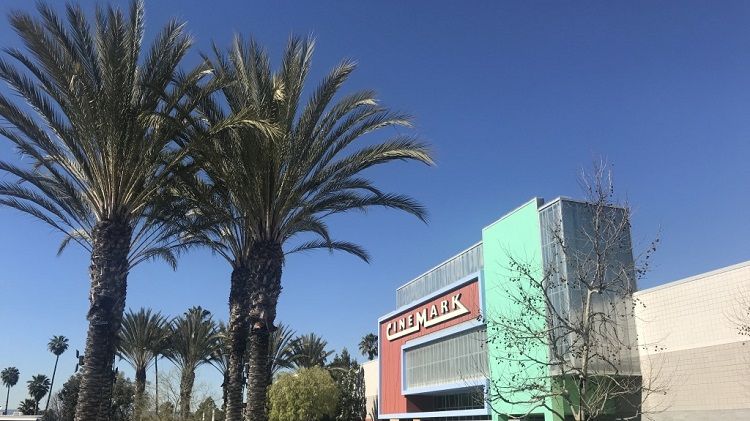 Being female and a filmmaker
I met filmmakers from the USA, Ghana, Nigeria, South Africa, Jamaica as well as some familiar faces from the UK festival circuit, including William Boyd who directed The Trespasser (2018), a home-invasion horror influenced by Nigerian mythology and Tomisin Adepeju, whose short film, Appreciation (2018), is an exploration of faith and loss. The films screened were eye-openingly international.
I had several very interesting conversations with other filmmakers there. We shared our experiences of being introduced as 'female filmmakers' at various industry events around the world. I have mixed feelings about this. I am female. I am also a filmmaker. However, this label can often feel like a subcategory. It separates the 'filmmakers' from the 'female filmmakers' and suggests that they are two different things. I'm glad that through this festival, I was able to have these nuanced conversations with other black women in film.
My movie highlights
There was so much quality content, and I saw so many films, it's hard to pick a single cinematic highlight. Instead, please allow me to give several. I hope you get chance to see them at a festival somewhere soon.
There was Unspoken (2018, dir. Danae Grandison), a sharp, spiky short film, set in Jamaica, about a heavily pregnant woman who discovers that her husband is not the man that he seems.
Tomato Soup (2018, dir. Akuol de Mabior), a hugely enjoyable, tongue in cheek, South African micro-short, which explores the power dynamics between dominant wives and their submissive husbands as well as the sparks that fly when two alpha females come head to head.
The Fisherman, (2018, dir. Zoey Martinson) a Ghanaian comedy about an elderly fisherman who catches a talking fish. It won the programmer's award for best narrative short and explores themes of time, regeneration and ageing.
Bittersweet (2018, dir. Ayan Yusuf) a touching, comedy drama about a young Australian-Somali girl who is desperate to fit in with her friends and is not at all interested in her grandmother's lessons about her culture.
In terms of features, I thought The Burial of Kojo (2018, dir. Blitz Bazawule) was breathtaking. It's a visually stunning tale of sibling rivalry taken to the extremes and it uses the looping storytelling structures more commonly found in African mythology and oral histories.
Lastly, I finally got to see Rafiki (2018, dir. Wanuri Kahiu), the lesbian film banned by the Kenyan government. It's full of hot sun, sherbet colours and tiny gestures. I love that the director gave me a sneak peak into the lives of two black, lesbian hipsters in Kenya.
Next up for me, I'm participating on the 2019 cohort for the NFTS Diverse Directors workshop, there are more Ladies Day screenings planned for festivals across Europe and the USA, and I'm also working on my next film projects.
This article was first published in March 2019.
You might also be interested in: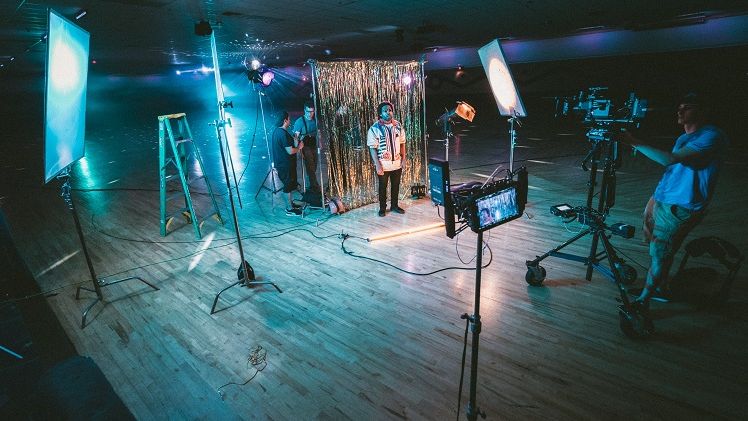 Opportunities
View our range of international opportunities for filmmakers, creatives, professionals and organisations.
Sign up to our newsletter
Get the latest updates and advice on applications, scholarships, visas and events.