On the ground: Brian Robinson at the Seoul Pride Film Festival
Brian Robinson, senior programmer for BFI Flare: London LGBTQ+ Film Festival, finds hope in a modern city where homosexuality is still taboo.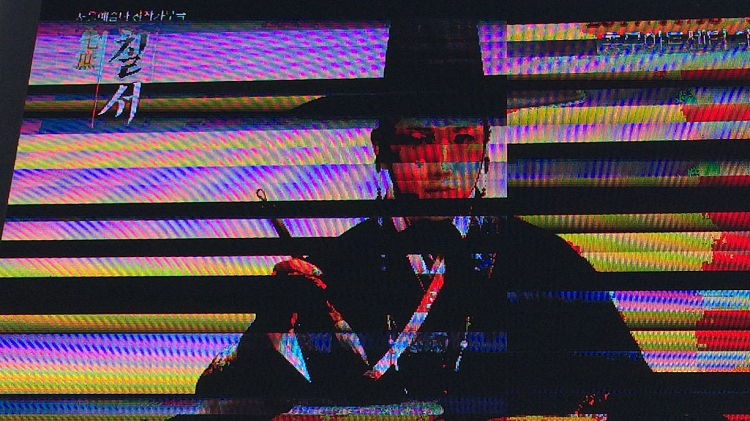 Heart and Seoul: falling for the South Korean capital
My journey to Seoul was an enriching one. I was to attend the Seoul Pride Film Festival, as part of the British Council's UK/KR season which celebrated collaboration between the UK and Korea.
I gave several talks, one introducing the premiere of a new international touring programme featuring a selection of films shown as part of BFI Flare: London LGBTQ+ Film Festival and British Council/BFI Flare project #FiveFilms4Freedom. I also led a discussion of the life of Peter Wildeblood following a screening of Against the Law (2017), a film based on his experience of going to court and his time in prison, which had its world premiere at BFI Flare in 2017.
Wildeblood is now almost a forgotten figure but the case was reported extensively across all media at the time. His imprisonment in 1954 for conspiracy to commit gross indecency alongside Lord Montagu of Beaulieu and his cousin Simon Pitt-Rivers for offences with members of the Royal Air Force has an uncomfortable resonance in present day South Korea.
There are no laws prohibiting homosexual sex in the country but in early 2018 the military authorities began a witch-hunt trying to root out gay personnel in the military, fearful of the effect of gay men on morale and discipline, invoking regulations against 'sodomy' and 'disgraceful conduct'. In the UK in the 1950s, the police used letters to incriminate their suspects, but in contemporary Korea it's dating apps.
There's a hopeful contradiction in the fact that although homosexuality is seen as a taboo subject and there are very few out, gay celebrities, there's an annual Seoul Pride, the Seoul Pride Film Festival at a central Myeondong cinema, and a thriving bar culture.
Exploring a modern city
My previous connections to Korea were that 50 years ago my neighbour in Northern Ireland was an ex-GI who had served in the Korean War. I had Korean stamps in my stamp album and like hundreds of millions of people worldwide I've been exposed to Korean food and K-pop.
I was unprepared for the architectural exuberance of Seoul. At times I felt like I was in the film Blade Runner, with the mixture of small-scale noodle shops next to giant modern skyscrapers complete with futuristic video walls, not forgetting Zaha Hadid's magnificent spaceship-like Dongdaemoun Design Plaza building.
Living in London I am used to being surrounded by old buildings but I quickly realised that Seoul, although a prosperous international city, has a small number of buildings reconstructed to look old, a few real survivals heavily restored, and an enormous number of big and bold buildings soaring to the skies, offering an instant guide to architectural fashions of the 1970s, 1980s and 1990s, with many recently torn down to make way for the relentless onslaught of the new.
Despite its long history, Seoul is a vibrant and dynamic modern city with hordes of office workers, civil servants and manufacturing facilities. This modern city is less than 60 years old, born out of ruins after the war.
A resident told me that there is only one other city in the world with more branches of Starbucks (and that's Shanghai). Seoul lives for coffee. Walk down any street and it's the one word which is constantly repeated wherever you look.
Absorbing the atmosphere
Around the centre of the city there are tantalising glimpses of carefully preserved architectural remains of ancient palaces, revealing the shape of walls and their stone foundations shored up with ancient wooden stakes. The Joseon empire with its exquisite court costumes lasted from the 14th century to 1910. Tourists love to don ancient fancy dress and roam around the city as colourful extras in their own imaginary recreation. On a busy street there is a giant, ancient bell sounded once a year to usher in the new year.
I loved the calm courtyards of a traditional tea shop in Insadong where I had my first plum tea and the lunch preceding it in a one-storey wooden building around the corner.
As I type in grey London I am sipping liquid deliciousness, stimulating, comforting, strongly flavoured, its mix of sweet-sour, plum, apricot and persimmon seeming like an invitation to a return journey I would gladly make.
Find out more about #FiveFilms4Freedom.
This article was first published in March 2018.
You might also be interested in: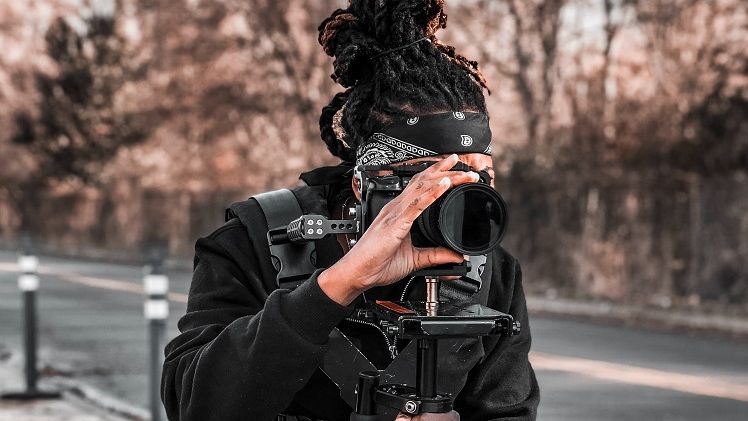 Opportunities
View our range of international opportunities for filmmakers, creatives, professionals and organisations.