On the ground: Corine Dhondee
Filmmaker Corine Dhondee travelled to Atlanta, supported by the British Council, to attend BronzeLens Film Festival.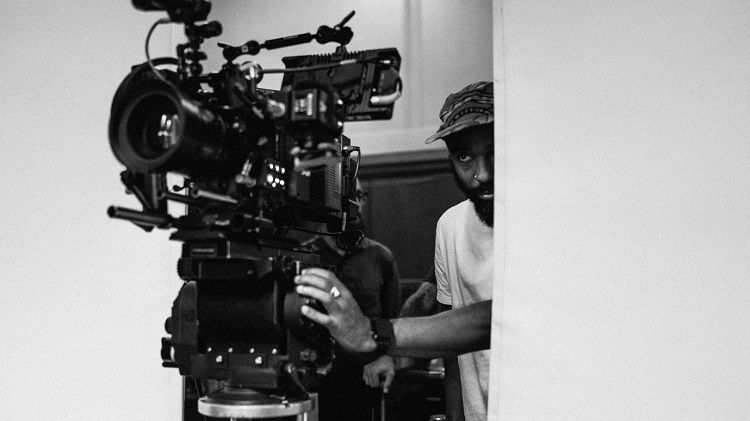 My short film Bradford Young: Cinema Is The Weapon (2019) explores the Oscar and Bafta nominated cinematographer's earlier works.
Bradford Young comes from a distinguished line of African American cinematographers including Ernest Dickerson, Malik Sayeed and Arthur Jafa. He is at the forefront of contemporary cinema both in the visual range of his storytelling and in inspiring young Black cinematographers across the globe.
Cinema is The Weapon was selected to screen at BronzeLens in Atlanta, a film festival dedicated to nurturing and supporting black filmmakers and, thanks to a Short Film Festival Travel Grant from the British Film Council, I was able to attend.
The BronzeLens Film Festival (BLFF) is held in August the week before Labor Day. Over five days screenings, workshops, special events and brunches are held in the historical city of Atlanta. My connection to Black American culture, arts and philosophies began through novels, music, films and, much later, academic studies where I studied bell hooks, Patricia Hill Collins, and the writings of Martin Luther King to name a few. So travelling to Atlanta as custodian of a film about Bradford Young had great significance to me.
Festival highlights
Live on CNN: All films were announced live from the CNN Atlanta Studios for the 10th Annual BronzeLens Film Festival Official Announcement. The selection was announced by Emmy winning host Keith David and NAACP Image Award winning host Terri J. Vaughn. Watching the announcement with friends was very exciting. The team was proud to be part of such an esteemed film festival.
Hospitality: I was very fortunate to meet many of the wonderful volunteers who range from university students to professionals from various industries. Volunteers like Bronwyn showed me the surrounding area and advised on places to eat southern food, hear blues music and where to learn more about civil rights and pay homage to Martin Luther King.
Women's SuperStars Luncheon: celebrating women of color in front of and behind the bronze lens. The Women SuperStars Luncheon has brought together legends like Suzanne de Passe, Margert Avery, Lyn Whitfield and Julie Dash, and stars like actress Brely Evans, top level industry executives like Cheryl Boone Issacs and Connie Orlando, visionary and creative industry women like producer/director Ava DuVernay and producer Shelby Stone for a star-studded presentation of awards. This year Regina Hall was honoured. Her incredible speech was very moving and uplifting.
Producing with Intention workshop: The speakers were the powerhouse couple Paul Garnes and Tammy Garnes. The presentation centred upon working in the film industry, the trials and tribulations they overcame, lessons learnt and solutions such as highlighting the importance of each individual working in the industry mentoring the next generation.
Screening: At my screening I was asked to give an introduction and also take part in a Q and A. After the screening the audience was very appreciative and during the rest of the festival people would speak to me about the film giving their thoughts about the content and how it affected them. It was very moving hearing people's feedback as they had a very deep connection to the film.
Red carpet: All filmmakers are invited to walk the red carpet and talk to multiple press outlets about the film. It's a wonderful way to share news about the production.
Networking: After attending the film festival I have had various offers to work on feature films and also to direct more films.
I'm currently writing up a doc series celebrating African American filmmakers and another about some of the great black British women in film and television. At the end of the year I will be shooting a short I wrote based on an interview I did with a woman whose brother died in custody. Hearing Raymond Santana and Yusuf Salaam speak at the BronzeLens Brothers Brunch about When They See Us (2019), how Ava DuVernay worked with them and their visions for the future was uplifting and a fitting way for me to end the festival.
You might also be interested in: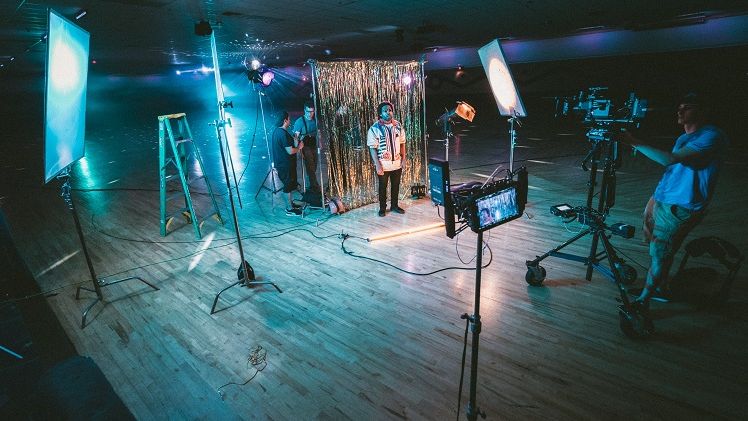 Opportunities
View our range of international opportunities for filmmakers, creatives, professionals and organisations.
Resources
Whether you are a new or established filmmaker, festival programmer, actor or film enthusiast, our range of resources can offer support.
Sign up to our newsletter
Get the latest updates and advice on applications, scholarships, visas and events.