Five minutes with: Ed Sayers
Filmmaker Ed Sayers talks about the 20th year of Straight 8, and how nothing's ever as bad (or good) as it seems.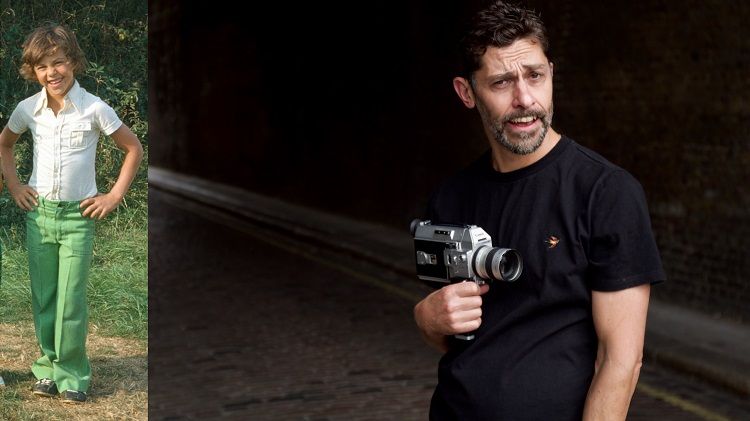 What are you working on right now?
My top priority is to try to make Straight 8 bigger and better than ever. Straight 8 is the super 8 in-camera-editing short film competition that I started 20 years ago. We've just opened our 2020 competition and we hope to continue to challenge people to make a short film on just 15 metres of super 8, with no waste, for a possible premiere at the Cannes Film Festival.
What originally turned you onto film?
I got my first taste of being on set on commercials aged 15. I loved it and started making the connection of what I saw happening on set with what I saw on the big screen in films. I've always loved the buzz of filmmaking as a mass collaboration.
I started shooting when my dad lent me a super 8 camera. There's something very satisfying about all that movement: the film physically moving through the camera, and then the camera and/or the subject moving too, and finally the film being transported past the lamp in the projector, making images dance on a screen… it's still mind-blowing really.
What has been your career high so far?
The piece of work, that I've had key involvement in, that's best known is probably the T-Mobile 'Dance' at Liverpool Street Station. It went properly viral really fast, was extremely challenging to make and went on to win most of the top awards that year.
What was your first job in the film industry?
As the runner on an ad for an Italian make of trainers shot at Silverstone with an F1 car on 35mm film (as was usual then). I was given a walkie talkie and that was it. Smitten.
If I knew then what I know now…
Treat everyone with the same respect, trust, warmth, level of interest. Never waver in that.
It's like a big family, the team. Oh, and stay chirpy, nothing's ever as bad (or good) as it seems. Consistency and stamina are key.
What is your favourite British film?
I can't ever do favourites but I've always loved Local Hero (1983) and it immediately springs to mind. It's about displacement. It's a community film and deals with the petty and banal interwoven with the epic and even cosmic. It's full of charm. Parochial but also global.
I also love how the sound is constantly interrupted by RAF jets overhead which is something that happened on the shoot and was kept in the edit. Whole conversations are played out without being able to hear them.
If you could have been involved with any film ever made, which one would it be?
Probably 2001: A Space Odyssey (1968). I think to have been even a runner on that set would have been an entire education. I recently saw it with my 15 year old Louis, projected from a 70mm print at BFI Southbank, coupled with a visit to the Kubrik exhibition. I've got so much out of it and his approach to filmmaking.
I grew up in Elstree and only recently realised he was editing in his garden not far away. I've got my studio in the garden now too. But that's about all we have in common!
What's the first film you remember seeing? What was so memorable about it?
Mary Poppins (1964), in 1973 at Studio 70 - the cinema opposite Elstree Studios. My Curly Wurly melted and that's not a clever metaphor: it just did and my green flares were all chocolatey.
What's your favourite line or scene from a film?
'What we do in life echoes in eternity.' Gladiator (2008). I think it's true.
Who's your favourite screen hero and/or villain?
Corny as it may be it probably has to be Brando in The Godfather (1972) or Apocalypse Now (1979). You didn't feel he was acting (he probably wasn't). Not sure if his antics would fly on set these days. But roles like that, played like that, are the tent poles of independent cinema.
Entry to the Straight 8 2020 competition is now closed.
This blog was first published in July 2019.
You might also be interested in: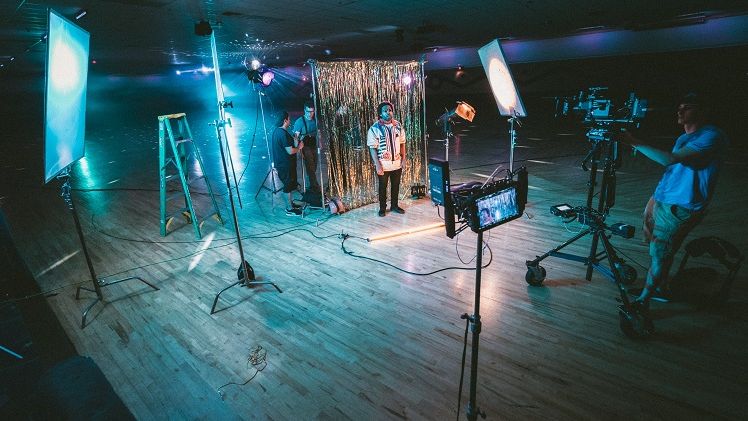 Opportunities
View our range of international opportunities for filmmakers, creatives, professionals and organisations.
Sign up to our newsletter
Get the latest updates and advice on applications, scholarships, visas and events.