In focus: Happy Birthday, Shakespeare
How our national playwright speaks to our times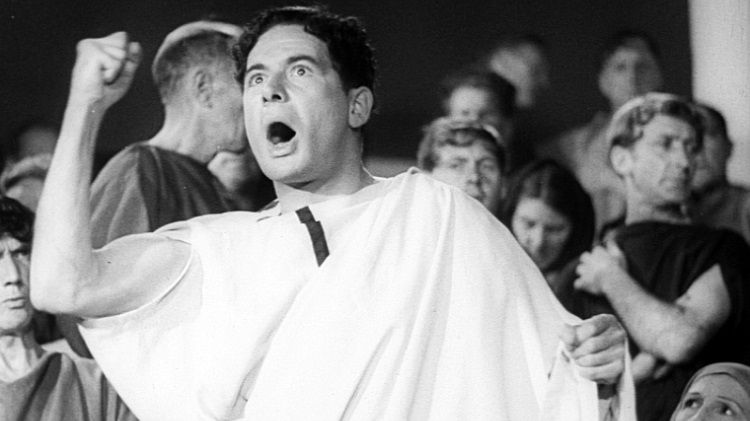 We delved into our archive film collection of 100+ short documentaries made during the 1940s, designed to show the world how Britain lived, worked and played - and have uncovered some gems to celebrate UN English language day (and Shakespeare's birthday).
There's a lot of theatre happening online right now. But if a whole show feels too much, why not enjoy these clips from our archive, showcasing scenes from Julius Caesar and The Scottish Play (I'm not superstitious, but why tempt fate?).
Julius Caesar features some very mannered acting ("Caesar is murdered" – spoiler alert!) and the crowd scene had me wincing about social distancing, but it's fascinating to see how Shakespeare's work was presented to audiences in 1945. Personally, I prefer the Donmar Warehouse's version from a few years ago, with Harriet Walter as Brutus, but tastes change.
This clip is deeply atmospheric, and the director isn't afraid of silence and slow pace. Coupled with the low lighting, this is perhaps not one to watch if you're suffering from anxiety or insomnia at the moment. From a theatrical point of view, the verse-speaking is incredibly natural and skilful, despite still being mannered from a modern perspective.
Finally, this archive film from 1943 offers a speedy tour through the history of the English language, which eventually gave us the poetry and plays of Shakespeare and thousands of other writers. English was brought to Britain in the fifth and sixth centuries, and from Shakespeare to Carol Ann Duffy, John Donne to Toni Morrison, Philip Larkin to Warsan Shire, the English language has been shaped by writers, poets and millions of speakers around the world.
Words by Eleanor Turney
You might also be interested in: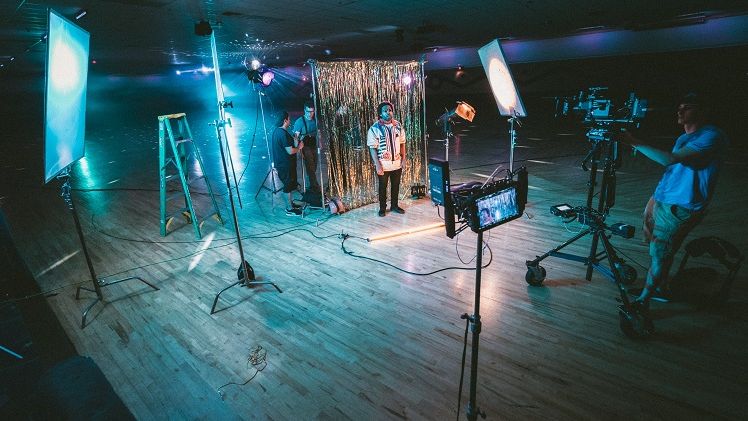 Opportunities
View our range of international opportunities for filmmakers, creatives, professionals and organisations.
Sign up to our newsletter
Get the latest updates and advice on applications, scholarships, visas and events.