Join the UK Delegation to Red Sea International Film Festival
We are inviting applications from senior UK film industry specialists to join a short delegation to Saudi Arabia in March 2020 in order to better understand the landscape and develop potential new partnerships.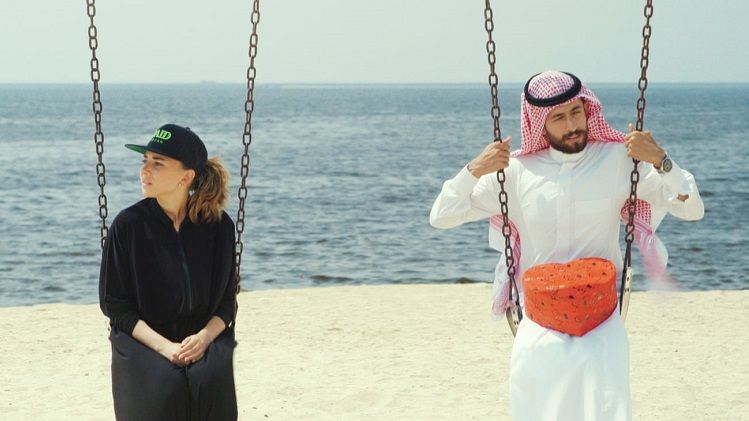 Film in Saudi Arabia
As part of our global programme to build relationships from people-to-people, we have a new opportunity for the UK film community to better understand peers working in Saudi Arabia.
As has been widely reported internationally, cinemas were reintroduced to Saudi Arabia in 2018 after a 35-year gap. The country is now planning to open over 45 cinemas in 15 cities, by 2020.
The Minister of Culture has announced the establishment of the Red Sea International Film Festival which has its first edition in March 2020. The festival is organised by The Red Sea Film Foundation, Saudi Arabia's first cultural non-profit foundation as part of its goal in supporting the growth of the film industry in the Kingdom.
In order to begin to develop mutually beneficial connections, British Council Saudi Arabia will facilitate a delegation of talented UK film industry colleagues during the inaugural Red Sea International Film Festival. Senior professionals from leading film organisations will be invited to be part of the delegation. The programme will be designed for them to connect with their counterparts, explore opportunities on site, and be part of the Red Sea International Film Festival that is designed to cater for local, regional and international audiences.
The delegation will consist of up to 15 participants and the visit will take place from 11-15 March (to include two travel days and a three-day programme). The British Council will cover economy travel, accommodation and meals. Travel within the UK as well as travel insurance is not covered and will need to be arranged by participants.
The visit aims to
increase awareness in the UK about emerging Saudi Arabian film industry
enable UK Film organisations to explore opportunities in Saudi Arabia and connect with potential partners for future collaborations
create a better understanding of the current Saudi film landscape
widen knowledge of Saudi stakeholders about UK sector expertise
identify potential opportunities for collaboration.
Eligibility criteria
Applicants must be:
based in the UK
film practitioners working across fields (including production, exhibition and other creative fields e.g. film music, etc)
available to attend the entire programme 11-15 March
interested in working collaboratively with Saudi film practitioners.
How to apply
Please email your application to susan.hay@britishcouncil.org by 5pm GMT on 13 January 2020, with Red Sea Film Festival Delegation application in the subject line.
Your application should include:
Your name, address, contact information and nationality.
A short biography detailing your professional and educational achievements (Maximum 300 words).
A brief statement addressing the following questions (Maximum 700 words):
What is the main drive for your application to be part of this delegation?
What role do you have in the Film sector?
What do you want to achieve through participating in this visit?
Do you have experience of working in the Gulf/Saudi/Arab world or with partners from the region?
Selection criteria
Expertise of applicant – track record in UK film sector.
Applicant's statement.
The selection will be undertaken by a panel of British Council representatives from Saudi, Film and Music teams, and external representatives from the Red Sea Film Festival.
Please note
As soon as we confirm your selection we will require you to provide a a copy of your passport. We need to receive this document swiftly in order to secure your visa (which will need to be submitted as soon as possible) and to book your international flights. Please ensure your passport is valid for six months when submitting your passport copy. We have appropriate data protection in place and all documents provided will be kept securely and destroyed when no longer required.
All applicants are responsible for obtaining their own travel and health insurance.
You will be required to undertake a survey to collect your feedback before and after the visit and/or interviewed after the visit.
Let us know
if you require additional support to allow you to fully participate in the visit e.g. BSL interpretation, accessible accommodation
if you are requesting additional* childcare costs, please provide evidence of these costs.
*additional means childcare expenses not usually incurred, such as evening or overnight babysitting. It will not cover daytime childcare unless these are for a day that you do not usually work and incur these costs.
You might also be interested in:
Resources
Whether you are a new or established filmmaker, festival programmer, actor or film enthusiast, our range of resources can offer support.
Sign up to our newsletter
Get the latest updates and advice on applications, scholarships, visas and events.