On the ground: Sheffield Doc/Fest is back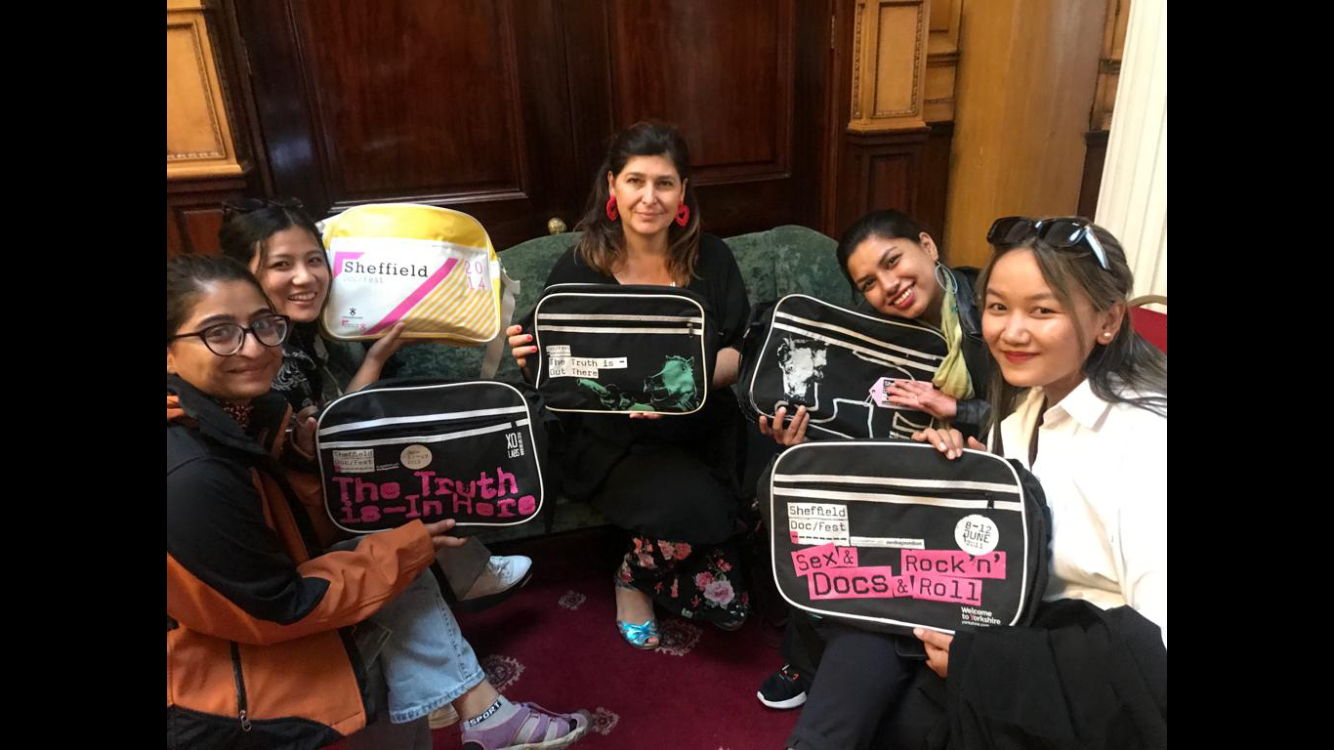 Team British Council was out in force at the first fully in person Sheffield Doc/Fest for two years – and rediscovered the joys of connecting face to face.
We've partnered the festival over the last decade, often supporting international delegations, and this year was a banner collaboration, in many parts.
Solidarity with Ukraine
Most critical: we were proud, along with the Ukrainian Institute, to launch the UK/Ukraine Season of Culture 2022.
The Season - planned since 2019 to mark 30 years of diplomatic relations between the UK and Ukraine - aims to strengthen and build cultural connections between the two countries. With the ongoing war in Ukraine, the season's theme - Future Re-Imagined – focuses on giving a voice to Ukrainian creatives, both in the UK and online.
At Doc/Fest, following a highly charged and emotional launch reception at Sheffield's Winter Gardens, and including a moving message from Olena Zelenska, First Lady of Ukraine, an extensive programme of screenings, talks, interactions, cooked up between British Council, Ukrainian Institute and the festival got underway. Spreading across the Film programme, Alternate Realities exhibition, Industry programme and Talks & Sessions, the programme included:
4 feature documentaries in Official Selection
4 feature documentaries from Docudays UA Official Competition
A Docudays curated screening and talk
VR, art and TikTok works in Alternate Realities exhibition
VR, art and TikTok works in Alternate Realities exhibition
5 development projects selected for MeetMarket, corrdinated by Docudays UA
3 projects in Works-in-Progress presentations, in partnership with Ukrainian Institute, coordinated by Docudays UA
A delegation of 21 Ukrainian filmmakers and artists made what were often difficult journeys to get to Sheffield and soak up the Festival, meet counterparts, and explore new ways of telling stories from home.
Other delegations
Alongside our Ukrainian delegation, we convened groups from Europe and Nepal who travelled to join us in Sheffield.
Our European 'Bespoke Brokers' programme supported festival directors and programmers from Italy, Spain, France and Romania to attend.
And five young women filmmakers from Nepal enjoyed a bespoke series of meetings and opportunities brokered by partners Taskovski Film.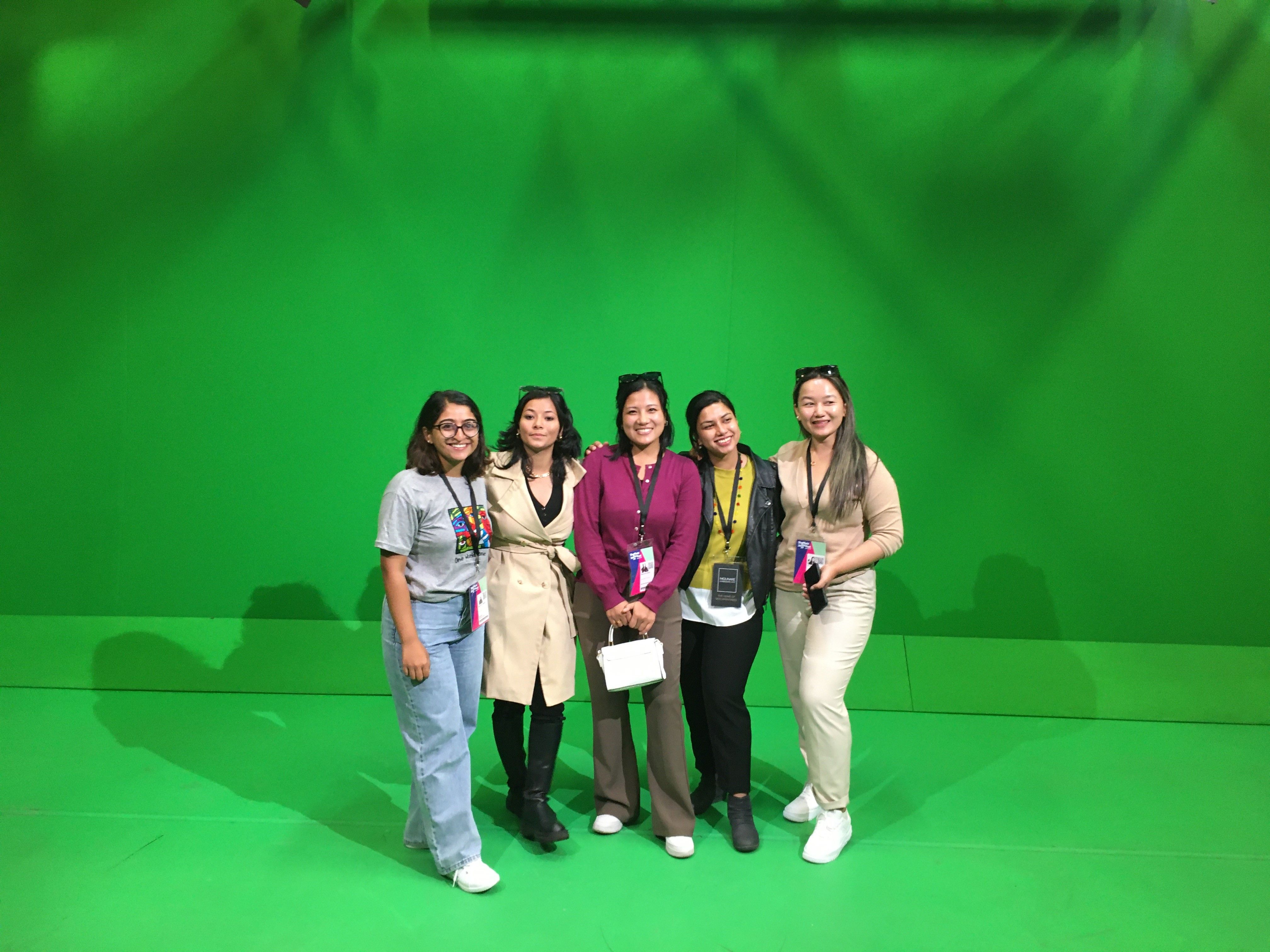 StoryTrails
StoryTrails – the world's largest immersive storytelling project – launched at Doc/Fest, as part of the Alternate Realities summit. StoryTrails is part of UNBOXED, the UK-wide celebration of creativity, and led by StoryFutures Academy, with partners including the BFI. The British Council is supporting the team to explore the initiative's international potential.
Dust & Metal
Doc/Fest premiered Esther Johnson's feature Dust & Metal, with a live score. The film explores Vietnam's past and present through the country's ubiquitous mode of transport: the motorbike, and includes extensive archive from the Vietnam Film Institute.
You may also be interested in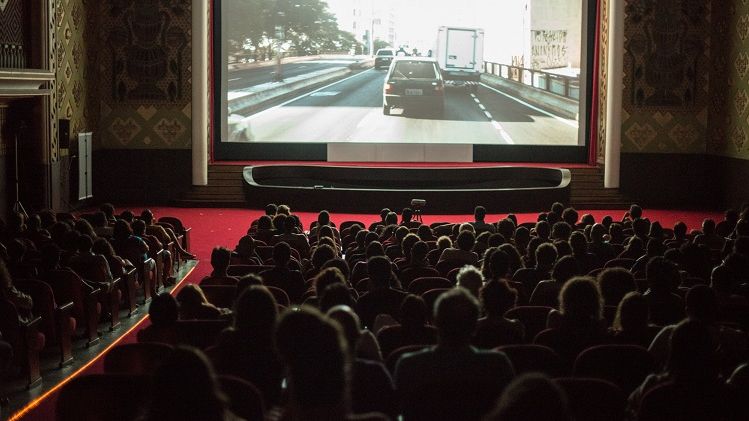 Festivals
Browse our extensive list of international film festivals to keep up to date.
Sign up to our newsletter
Get the latest updates and advice on applications, scholarships, visas and events.